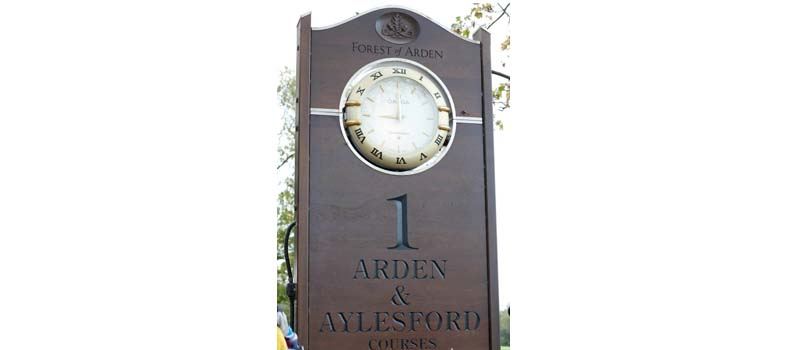 Golfers from a wide range of professions and trades within the UK construction industry have had an exciting start to the Golf Classic 2015 tournament. With many matches taking place over the Easter weekend, golfers of all abilities were able to take advantage of the warm weather and enjoy a game of golf.
The Golf Classic has established itself as a must-attend sporting event for the industry, attracting hundreds of golfers, of whom many enter each year because the competition offers them the chance to have fun and network at the same time. This was true for Dave Bamforth and partner Sion Spencer, when they took part in a closely contested match.
"The game was close from the start, with holes won by both sides. There was no definite winner until the 17th hole which made it exciting." Dave and his partner went on to secure victory and are through to the second round.
Dave has competed in the Golf Classic for over 10 years and explains why: "the reason I compete each year is because people are honest with their handicaps and are good fun to play, making for a very pleasant way to spend an afternoon."
Entrants play for the chance to win a place at the Grand Final in October which this year is taking place at the prestigious Championship Arden Course at the Marriott Forest of Arden Hotel & Country Club. The 10,000 acre course has played host to a succession of international tournaments including the British Masters and the English Open.
Finalists enjoy free golf, a gala dinner and an overnight stay, with prizes including £200 vouchers for the overall winners, and a beautiful trophy. There are also prizes for the Runners-Up, Nearest the Pin and the Longest Drive, so there's everything to play for.
The Golf Classic is proud to be supported by Marley Plumbing & Drainage, which has been a sponsor of the tournament since it started 23 years ago. The tournament is also supported by a wide cross-section of specialist construction press and media.
To keep up with the action, you can follow the Golf Classic on Twitter @TheGolfClassic and on Facebook at www.facebook.com/thegolfclassic.