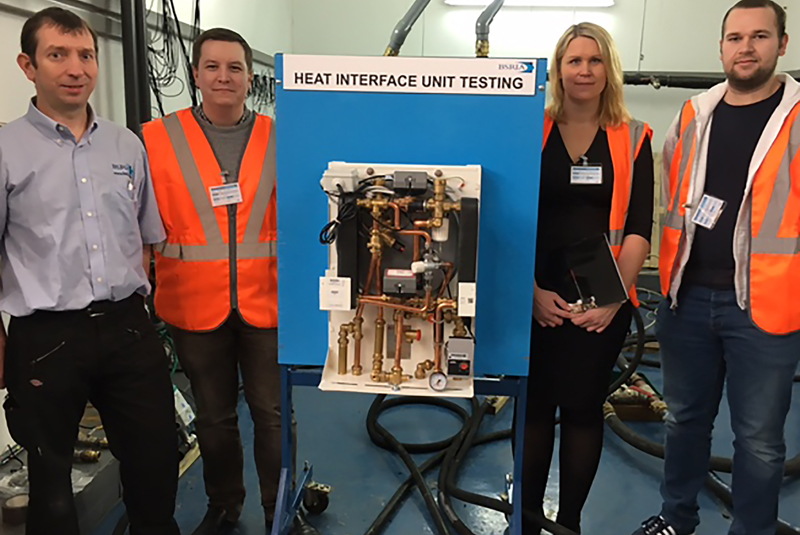 Following the announcement of BSRIA's new test method for Heat Interface Units, Giacomini's 49kW twin heat interface unit (the GE556Y172) was tested against the new standard.
The new BTS 2/2015 standard fills a gap in the UK market to provide a means of testing the performance of HIUs to a British test standard. It creates a level playing field across the industry and serves as a reference point for manufacturers, contractors and the end user.
Discussing the news, Matt Lowe, Managing Director of Giacomini UK, said: "Our twin HIU is one of our most popular models and we're incredibly proud to have it tested by BSRIA. It's a privilege to be the first manufacturer to be involved with the new test standard. Having this recognition supports our position as a leading manufacturer of HIUs and recognises the high standard of production that goes into all Giacomini products."
Colin Judd, Senior Test Engineer at BSRIA, said: "We are delighted BSRIA was able to employ its knowledge and convert existing information into this test standard. We know such a standard will be extremely useful for members and industry alike. We are glad that Giacomini chose BSRIA to work with the company to test this standard. Indeed, we have seen significant growth in the testing of these products and they continue to increase in popularity."
For more information about Giacomini's Heat Interface Units, visit www.giacomini.co.uk.