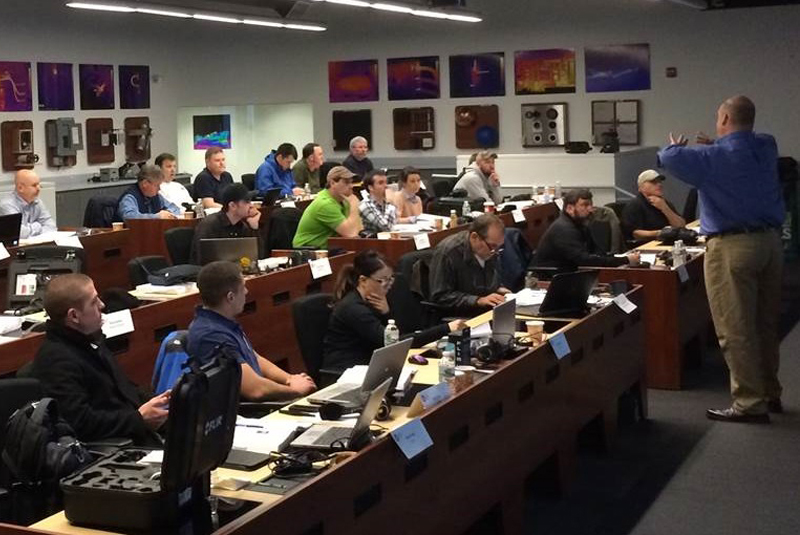 Throughout its autumn and winter programme, FLIR Systems' Infrared Training Centre (ITC) continues to offer a complete range of courses aiming to take the camera user from novice to expert and provide valuable guidance for specific applications.
A thorough grounding in the science behind infrared is vital to the correct application of the technology and this is what a Level 1 training course with ITC provides.  In addition to studying the basics of infrared and heat transfer, attendees learn how to operate the camera under different conditions and for a variety of purposes. Instruction covers measurement tools and techniques and most importantly, the identification of error sources such as reflective surfaces and sunlight.
The duration of the Level 1 course with ITC is now just four days, rather than five.  It is British Institute of Non-Destructive Testing (BINDT) approved and PCN ready for those who wish to complement their ITC certification with PCN CAT 2 certification. From September to December, Level 1 courses will be held in Maynooth in Ireland, Cardiff, Lutterworth, Manchester, Nottingham, Aberdeen, Fareham, Stockton-on-Tees and West Malling in Kent.
For those who want to add greater depth to their knowledge, the programme also includes a five-day Level 2 course at the ITC in Kent, starting on 28th November. This BINDT approved/PCN ready training course is more theory based, as it goes deeper into the physical laws that the infrared camera uses to generate an image and measure temperature. It also explores the causes, anomalies and patterns that are commonly encountered in thermal imaging.
Complementing the formal qualification courses are the short courses that cover thermal imaging for specific applications; building science and electrical inspection. These one-day introductory courses are scheduled to run in Lutterworth and Watford.
For further information on training courses from FLIR, visit www.irtraining.eu