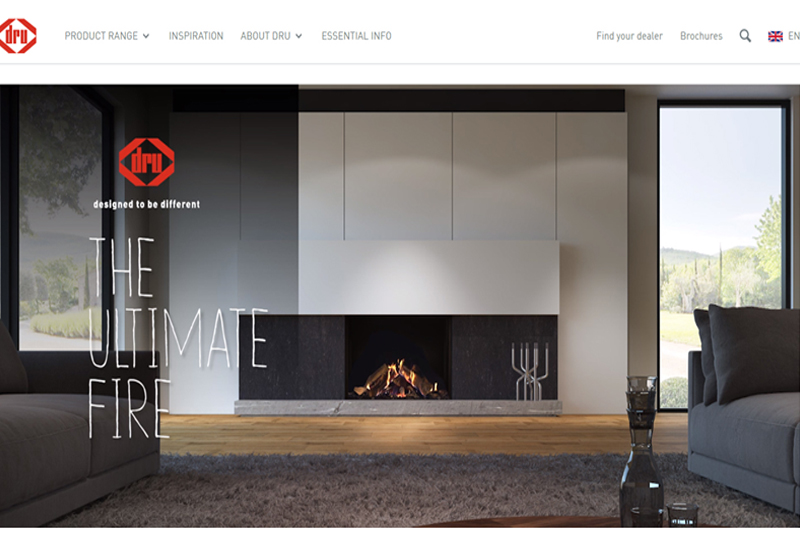 DRU Fires has launched a new website to cover all its brands, products and overseas territories.
The Netherlands-based fireplace manufacturer, founded in 1754, designs and produces contemporary gas fires and heaters under the DRU and Global by DRU brands, and wood stoves under the Dik Geurts brand.
Its recent merger with the German wood stove manufacturer, Spartherm, has resulted in the company's products being added to DRU's portfolio. In the UK alone, this means that there are now a total of over 250 models.
The new website, which is said to be accessible in a number of different languages, features detailed descriptions of all products, working videos, case studies and essential information for consumers.
In addition, there is the facility to download brochures, price lists and technical manuals, whilst the ability to pinpoint showrooms throughout the country where specific fires and stoves are on live display is also available.
The firm's UK General Manager, Niall Deiraniya, commented: "Our new website is a true reflection of where we have arrived as a company in 2016. We now encompass gas and wood burning products across all categories and price points. The new site acts as a vital conduit between our company, our consumers and trade customers and provides a strong platform for our ongoing business development."
For further information, visit: www.drufire.com