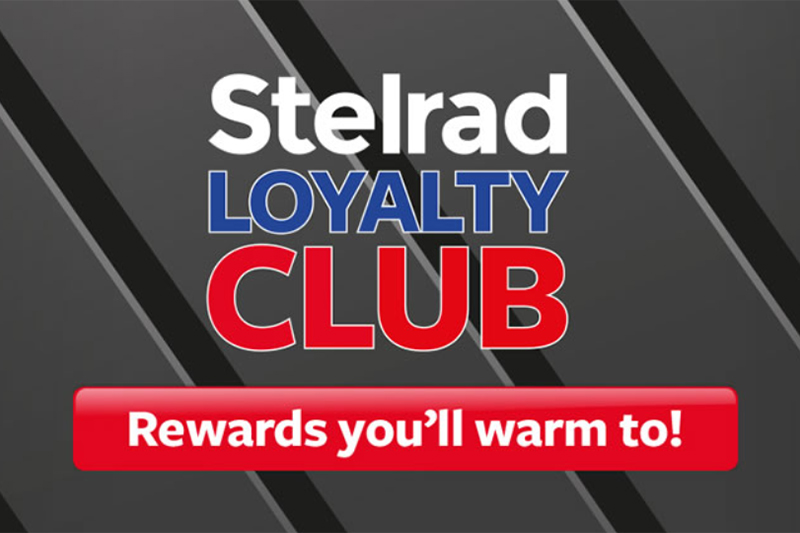 Stelrad Radiators is offering installers double points on the purchase of all Vertical Concept radiators and new towel rails within the new Boutique series – the range launched in 2020 with a wide choice of specialist radiators predominantly designed for bathrooms and kitchens.
Installers who are not already members can join the Stelrad Loyalty Club at loyalty.stelrad.com, by calling 0844 543 6200 or they can contact their local Brand Specialist through their local merchant for more information. Once joined, installers will be sent regular emails with their points total and find out about new products and promotions before anyone else.
Points can be claimed for purchasing qualifying premium and designer radiators and workwear and work-related items. Terms and conditions apply – head to www.stelrad.com/stelrad-loyalty-club-terms-conditions for more information.
Head of Marketing, Chris Harvey, says: "It's a simple concept – installers buy our products, they register as members of the Stelrad Loyalty Club, they upload their invoices for the products they have bought and in return they get 10 points for every £100 they spend. They can redeem their points for rewards in the rewards catalogue, choosing from branded clothing and similar items or they can save the points and exchange them for product if they prefer.
"The rewards include things like fleece jackets, T shirts and trousers, even hand towels to take on jobs with you – all things that will be helpful in day-to-day jobs across the country. Take a closer look at the website and see for yourself and sign up whilst you're there!"