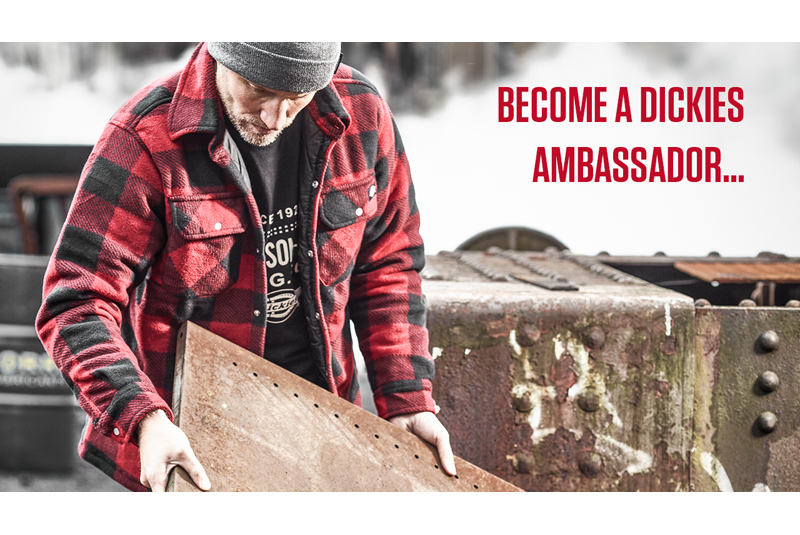 Dickies Workwear is calling on tradespeople to have their say on its clothing by joining its Dickies Ambassadors programme.
Launched in partnership with Vision Critical, Dickies Ambassadors is designed as an online insight community that current and potential customers can join to engage in ongoing conversations with the company.
By sharing views, it is hoped that tradespeople will help shape the products and directly influence the future of the business. They will also be the opportunity to benefit from exclusive offers and competitions as well as previews of upcoming workwear collections.
James Whitaker, Marketing Director for Dickies, said: "One of our core values at Dickies is a focus on constant innovation. This approach has allowed us to remain the global leader in performance workwear, and create products that go above and beyond the expectations of those who rely on them.
"The Dickies Ambassadors community is a key initiative to fuel that innovation with constant dialogue and interaction with consumers, and we're eager to get it off the ground."
Those who wish to join the Dickies Ambassadors programme can sign up here.