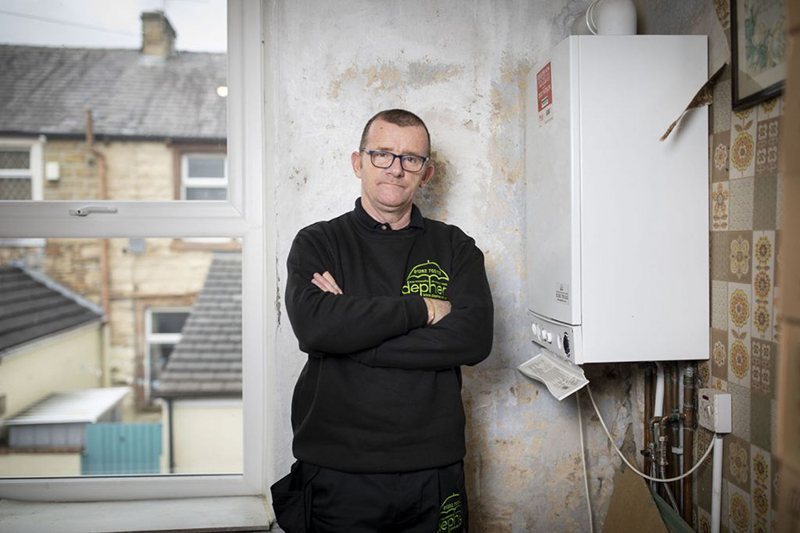 In March, SGS Engineering launched the second edition of the Local Hero Awards, a chance to say thank you to the tradespeople who serve the community with their generosity.
James Anderson of DEPHER in Burnley is this year's Local Hero after his charity provided free plumbing work for elderly and vulnerable people in the local area, and he will receive a cash prize of £1,000 for his efforts.
James took the prize with a whopping 70% of the votes, and three regional finalists with wonderful stories of their own will also each receive a £250 cash prize.
About James
James has spent much of his time providing vital services in the community, tackling the cost of living crisis by making DEPHER available as an emergency plumbing service for elderly and vulnerable people.
James said: "Thank you very much for nominating myself and DEPHER for this fantastic award, it is overwhelming, and it is humbling.
"From a business point of view, the people we help may not be family, we may not be blood, but we will continue to treat them as family, and we will always be here. As long as we have the power to deliver (our services), you will never ever be alone, and you will never be in the dark.
"This is for the people that we supply, the people that we offer support services to, and awards like this give us further power to help them."
Typical of his generosity, James said that "a lot of families" would benefit from the £1,000 cash prize.
The regional runners up
Three regional runners up will also receive a £250 cash prize for their amazing work in the community.
They are:
Band of Builders (South-East)
Ash Haynes from Bruno's Eco Services (Wales)
Darren McGee from DMG Services Group (Scotland)
A thank you message from SGS
"It's been amazing to read about all the incredible, thoughtful contribution of those working in our industry – the builders, plumbers, electricians, joiners, gardeners, mechanics and more – who have done so much to help people. We would like to thank everyone who submitted a nomination or cast a vote in our Local Hero Awards 2022, and once again would like to offer our congratulations to James Anderson, our overall winner, as well as our three regional runners-up."