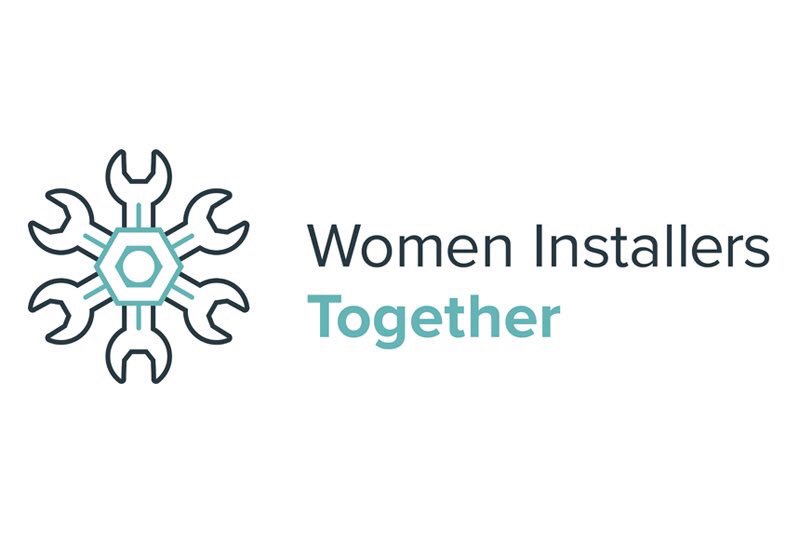 Following the success of last September's Woman Installers Together (WIT) Conference event organisers Stopcocks Women Plumbers, together with event partner Polypipe Building Products, is delighted to announce the date, venue and headline speakers of the 2018 conference. Stopcocks tells us more.
We look forward to welcoming even more professionals to The Building Centre in Bloomsbury, London on Wednesday 4th July, where we will be celebrating the theme of Independence.
Speakers include Olympian Marathon Kyaker Anna Hemmings MBE and founder of Stopcocks Women Plumbers, Hattie Hasan whose talk held delegates spellbound last year.
Jazz Wilson will be leading a training session again – based on the feedback we received, we know all the delegates took away useful learnings from Jazz's session last year; this year's will be equally interesting and informative.
Women plumbers who would be interested in speaking at the event to share their stories and experience, please contact us.
Hattie Hasan of Stopcocks says: "The feedback from delegates and sponsors was so positive we're going to make the WIT Conference an annual celebration of women plumbers and gas engineers. There has never been such a big gathering of women in the plumbing industry and we're going to grow it and grow our visibility in the sector year on year.
"Female gas installers and women plumbers are making great strides but our job won't be done till every woman and girl who wants to work in this great industry is able to compete on a level playing field."
Rachel Smith of Polypipe Building Products adds: "We're really pleased to be the event partner for the second annual Women Installers Together conference. There is a widely acknowledged skills gap in the plumbing & heating sector which is only set to widen as time goes on. We believe that breaking down barriers to entry for women who may otherwise not have considered this profession, will go a long way towards ensuring that the plumbers of tomorrow are qualified, professional and more representative of the UK as a whole."
The number of women plumbers and gas engineers has never been accurately counted; with a generally accepted estimate that 1% of plumbers and one in 300 gas engineers are female. Within the construction industry as a whole the estimate is around 6-9%. These are among the lowest percentages in any industry.
Stopcocks Women Plumbers hopes to engage with Gas Safe about ways to more accurately gauge the number of qualified female gas engineers, with the possibility of introducing the option to specify gender at the point of registration.
The WIT Conferences serve to highlight the visibility of female gas installers and plumbers within the industry aiming to make the industry more attractive to women and girls, and increase our numbers. We believe that encouraging more women in to this profession can encourage a renewed focus on customer service and raising standards across the industry.
Improving access and conditions for women plumbers is a job for the industry as a whole and we look forward to engaging with businesses who share our vision. If you wish to sponsor the WIT conference, please contact Stopcocks Women Plumbers for more information.
Sign up here http://eepurl.com/dhY0Jf for information and free tickets as they're released.