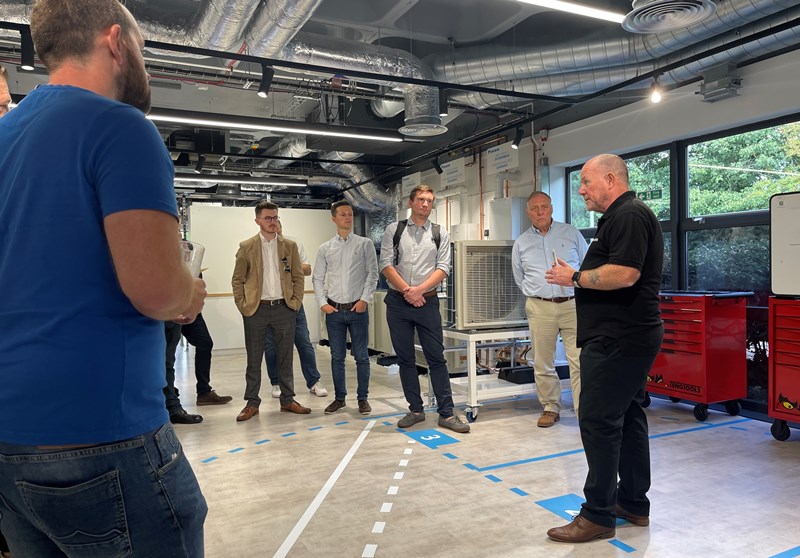 Daikin's Birmingham Training Academy has reopened following a major redevelopment.  
The Daikin Training Academy provides an opportunity for HVAC engineers and professionals in the area to receive comprehensive training on installation, commissioning, servicing, and maintenance of a wide range of residential and commercial technologies.  
Technical support teams are also located in the top floor of the Academy, dubbed the 'Heating Hub', where installers and homeowners can get help with technical queries, installations and operation.  
Henk van den Berg, Residential Business Manager at Daikin UK said: "We are thrilled to reopen the Daikin Training Academy and believe it will help make Birmingham a hub for knowledge in the growing renewables industry.  
"With the range of retrofit and new build renewable solutions on display in the centre, installers, social housing providers and developers from across the Midlands region and further afield, will have an unrivalled opportunity to get to grips with these technologies and talk directly with Daikin experts about what may be suitable for their specific needs.  
"In addition the Government's decarbonisation fund has given Daikin a grant that allows us to offer a limited number of free training places.  
"We see the Daikin Training Academy as a place for everyone, not just Daikin. It provides a place to conduct training of staff, hold customer events and much more. This is as much your venue as it is ours." 
A wide range of training courses are available, including Daikin product courses and industry-accredited training for heat-pump installers, social housing providers and developers. In addition, the academy also offers installation training on Daikin's low temperature, high temperature, hybrid, and air-to-air cooling and heating solutions.