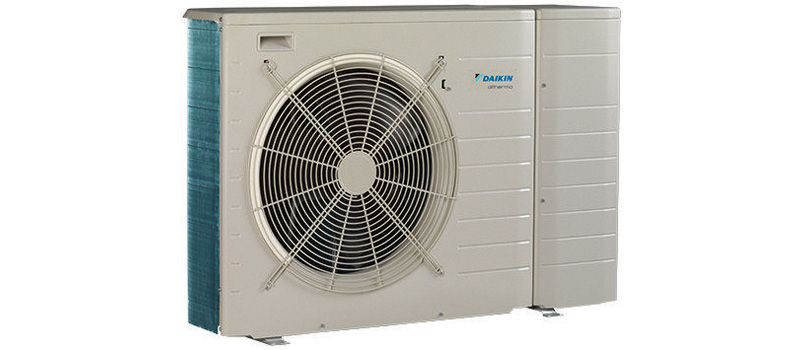 Daikin's Altherma Monobloc, Low Temperature split and Hybrid heat pumps have received the highest possible rating, A++, under the Energy Related Products (ErP) Directive.
Introduced to enable engineers and customers to identify the most efficient products available, the ErP Directive aims to create awareness of, and lower, the environmental impact of space and water heaters.
With efficiency ratings ranging from the most efficient, A++, to the least energy efficient, G, consumers and installers will be able to make a direct comparison between products as well as different technologies.
Daikin UK's leading range of Altherma air-to-water heat pumps has received an A++ rating, ensuring compliance with the new design requirements under the Ecodesign Regulation and ErP. Offering versatile solutions for all seasons, Altherma systems can create highly efficient packages for heating and hot water, and also present an opportunity for government funding under the Renewable Heat Incentive (RHI).
Commercial Director for Heating at Daikin UK, Nancy Jonsson, said, "Achieving the highest possible rating under the new ErP legislation, the Altherma air-to-water heat pumps have showcased their high energy efficiency capabilities.
"With these new energy labels in place on our products, we are sure installers and consumers will now have the tools to choose the most energy efficient heating solution possible."
For more information on Daikin UK, please visit www.daikin.co.uk.