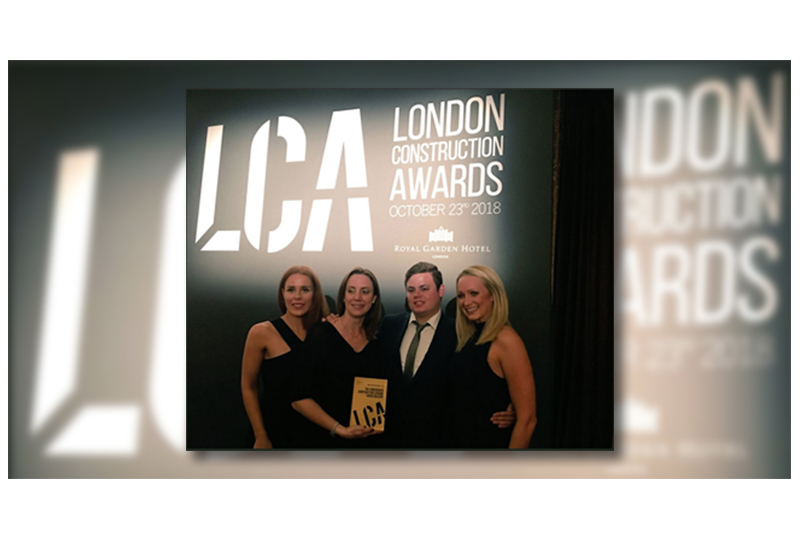 The Considerate Constructors Scheme has triumphed at the London Construction Awards, winning the 'Women in Construction' Award for its national 'Spotlight on…women in construction' campaign.
The award is said to recognise the Scheme's exceptional efforts to boost the much-needed industry effort to attract more women into the construction industry, through its 'Spotlight on…women in construction' campaign, launched less than a year ago.
It was produced to address the concerning findings from a national survey, which revealed that women represent just 11% of the entire industry workforce and only 1% of the total workforce on site.
The Scheme received the award at the prestigious London Construction Awards ceremony which was held on 23 October at the Royal Garden Hotel, London.
'Spotlight on…women in construction' is hosted on the Scheme's Best Practice Hub – the industry's free-to-use online platform. The campaign provides practical information, resources and real-life case studies of women working across the industry, helping to address this issue in the short, medium and long term.
So far, the campaign has been viewed over 11,000 times and its more recent e-learning course has been taken by over 2000 people.
Considerate Constructors Scheme Chief Executive, Edward Hardy, said: "The Scheme is thrilled to receive the 'Women in Construction' Award. It is only through the hard work, determination and enthusiasm of our team, and the many contributors to the campaign that has made this achievement happen. My congratulations to everyone involved in producing such an influential campaign.
"The Scheme was shortlisted among some extremely impressive finalists, so to be chosen as outright winner by a panel of highly respected industry leaders is a huge honour.
"The Best Practice Hub is at the very core of helping to spread practical guidance, resources and case studies for all and I would encourage everyone to use our Hub's vast free resources.
"This achievement reinforces how important it is to work together as one industry to make long lasting change to improve standards in considerate construction right across our industry."