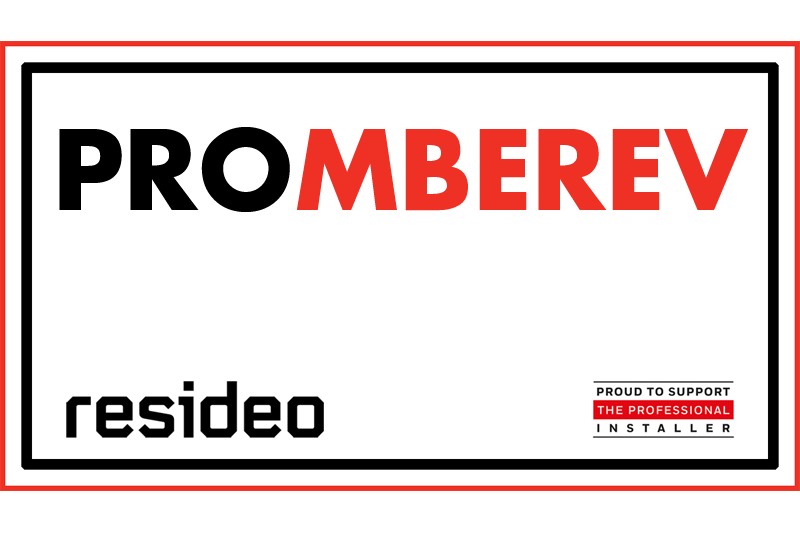 Resideo is championing the professional installer this PROvember. Andy Mansfield, Marketing & Communications Manager, explains how.
Resideo is joining forces with PHPI for PROvember: a month-long initiative to celebrate installers and raise awareness of the benefits of using a qualified tradesperson to install heating controls.
So, what's the campaign all about?
It all kicks off with a #TradesTalk takeover on Tuesday 5 November, where we'll be asking the community: what does it mean to be a professional installer? Featuring some familiar faces, the discussion will explore issues affecting installers today, such as training and skills, gas safety, marketing, DIY culture and legislation. Listen out for us on November's #TradesTalking podcast too, where we'll be debating the issue of professionalism with a very special guest.
Keep an eye on the PHPI website as each week we'll be uploading a new blog advising installers on different ways to boost their knowledge, expand their skillsets and grow their businesses. Topics include: heating control best practice for every application, such as underfloor heating; increasing profits with the concept of good, better, best; and new technologies that will impress homeowners and make installers' lives easier.
All content will also be hosted on a dedicated website at www.proudtosupport.co.uk so installers can access resources anytime they need them, whether that's during PROvember or otherwise. From here you can also download an asset pack with logos to use on your marketing materials to tell customers that you're proud to be a professional installer.
We know that the way to installers' hearts is through their stomachs, so we've selected 100 cafes around the country known for their fry ups – and in close proximity to plumbing and heating merchants – to bear messages of support for the professional installer on their sandwich bags, giving a little boost to installers' bacon sandwiches. The Resideo sales team will also be hosting breakfast mornings in-branch with giveaways, games and free breakfast.
Professional installers spend hours a day in their vans, which is why we've created two special PROvember Spotify playlists to give you the motivation to get through the day. There are two versions to cater to all music tastes, both packed with energising anthems to provide a soundtrack to your day. Installers can also suggest their favourite songs to be added to the playlist by tweeting @phpi using the hashtag #PROvember.
Here to support you
Year round, Resideo supports professional installers by supplying the products and backup that they need to do their jobs swiftly and with the confidence that the systems they fit perform as designed.
Our onsite training courses are held at various venues across the UK. We offer three levels of face-to-face training suitable for all types of professional. For busy installers, our online product courses can be completed from any location, at any time and at any pace.
As a member of the Honeywell Home Installer Network, installers also get access to a superb range of information, tools and support to drive their businesses forward. And there are tonnes of resources available to members and non-members, alike – including the Honeywell Home Wiring Guides app, which provides all the necessary information, including schematics, directly to installers' tablets or phones.
Ryan Mills of G.D. Mills Plumbing & Heating is proud to be a professional installer…
"I've seen loads of thermostats that have been wired poorly. One instance that springs to mind was where the homeowner had removed too much of the insulated coating, causing the wiring to arc and heat up the plastic, posing a serious fire risk. Thankfully, I repaired it before anything bad happened, but it just goes to show you should always use a professional."
The stats
54% of professional installers attend some form of training more than once a year
94% of professional installers agree that more should be done to stop rogue traders
63% of professional installers agree they have lost business to a non-reputable company in the past
94% of professional installers have taken a job on for free or heavily discounted it to help someone in need
These results were compiled from a survey of 151 tradespeople who regularly install heating controls or thermostats.