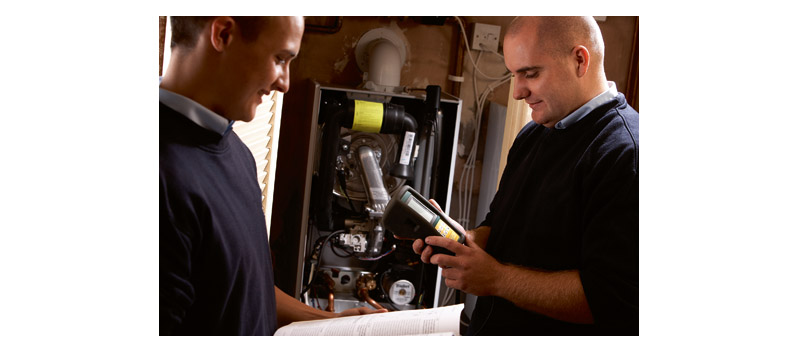 To mark the start of Gas Safety Week (14-20 September 2015), Calor is urging installers to become LPG qualified and is offering a wide range of support to make working safely with gas and educating homeowners on best practice easier and simpler.
The news comes as the UKLPG, the trade association for the LPG industry in the UK, announces that crucial safety and risk compliance information is more accessible than ever before for installers – thanks to the Gas Safe Register's Access to Standards membership scheme.
This will make it easier for small businesses employing up to ten engineers to stay up to date on technical and legislative changes, helping to improve standards across the industry.
Gary Peckham, Development, Technical Support and Training Manager at Calor Gas, said, "Marking the start of the heating season, Gas Safety Week is the time in the year when the industry takes stock, so we are using it to remind installers not only of the importance of working safely with gas but also, how easy it is to become LPG qualified."
"With around 3.9 million households in Britain that do not have gas heating and an annual growth rate of 3.8% forecast until 2018, there has never been a better time to become LPG qualified and benefit from the additional boiler and maintenance work that is required with a conversion.
Installers who are already trained in natural gas safety can attend an LPG-specific course offering the CoNGLP1-PD module, at a number of colleges across the UK. Designed to test the gas safety competence of installers wishing to extend their skills from natural gas to LPG for use in permanent dwellings, the module typically comprises a series of practical tests and assessments.
Calor representatives are available to offer assistance to installers at every stage of an LPG conversion. For example, with just one phone call Calor will provide expert, on-site advice with tank specification and siting, in order to ensure the highest levels of safety when undertaking the switch to LPG.
Calor also has a wide range of user-friendly guides for installers and customers on gas safety and the benefits of using LPG. Installers can direct their customers to www.calor.co.uk/carbon-monoxide-safety to help educate them on gas safety, and for free downloadable fact sheets about safe LPG tank installation, they can visit www.calor.co.uk/installer/information-and-advice/literature
Gas Safety Week takes place from the 14 – 20 September, and is a national campaign aimed at both installers and homeowners, to ensure the best safety and efficiency when working with and using systems that utilise gas.
Co-ordinated by the Gas Safety Register, the industry wide campaign aims to raise awareness with the help of retailers, manufacturers, consumer bodies and the public, and reached an impressive 147 million people in 2014.
To find out more, visit engineers.gassaferegister.co.uk/AccessToStandards.aspx.