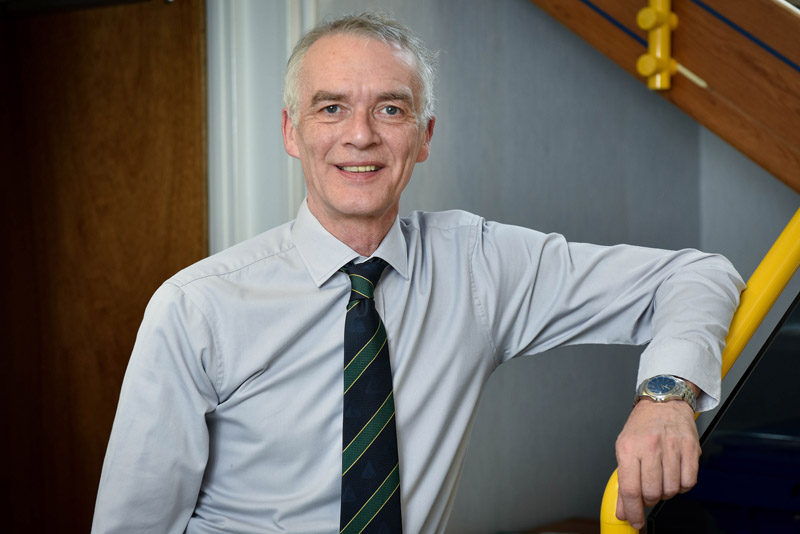 With news that the overall number of apprenticeships in England has fallen since the introduction of the Apprenticeship Levy in April 2017, OFTEC is urging heating businesses not to dismiss this valuable opportunity to upskill and expand their workforces.
According to Department of Education statistics, 375,800 apprenticeships were started during the 2017/18 academic year, a fall of 24.1% on 2016/17 figures and down 26.2% on the number recorded in 2016/15.
This drop is despite the launch of the Apprenticeship Levy, a government initiative designed to encourage businesses to invest in and train new and existing employees by making apprenticeships more affordable.
The Levy requires organisations with a wage bill over £3 million to pay an annual 0.5% on their payroll. The funds go into individual Digital Apprenticeship Scheme (DAS) accounts for businesses to spend on approved apprenticeship training and assessments, with government providing a further 10% top up.
Smaller companies, including many of the UK's heating businesses, can also benefit from the Levy as they only need to pay 10% of qualifying training costs and government will foot the remainder of the bill.
Yet, two years on from the Levy launch, only 20% of paying employers have taken on an apprentice – reflected in the falling number of apprenticeship starts – and £3 billion of Apprenticeship Levy funding has been left untouched.
Furthermore, employers have only two years to spend the money in their DAS account so from April, any unused funds will start to return to government on a month by month basis and will no longer be available.
OFTEC Training Manager, David Knipe, comments: "It's no secret that the heating industry, like so many other sectors, is suffering severe skills shortages. Record employment levels are contributing to an increasingly competitive recruitment market and the issue could be further exacerbated if immigration is restricted under the terms of Brexit.
"Apprenticeships, particularly when almost wholly funded by government, offer an excellent way for business owners to recruit at low cost and develop the necessary skills within their companies to remain competitive and fuel growth.
"From this month, the current surplus of funding available through the Levy will begin to disappear on a 'use it or lose it basis' so we are encouraging heating businesses to seriously consider this option."
To further support heating businesses, OFTEC is offering free registration for the first year to newly qualified apprentices. In Great Britain and Northern Ireland they should have completed training up to Level 3 and in the Republic of Ireland up to Level 7. They also need to be employed with an OFTEC registered business.
David Knipe concludes: "As an industry we are in danger of a 'generation gap' as older, highly skilled technicians retire and there is currently not enough new people coming in to replace them. So, encouraging fresh talent into the sector is vital.
"A career in the heating sector has always offered job security and this won't change as even with technology advancing and diversifying, the basic need for heating and hot water will remain. A constantly evolving heating market also presents many opportunities for those technicians who are willing to continue learning.
"For too long, apprenticeships have been considered 'second rate' but this couldn't be further from the truth. This perception does now seem to be changing but we still need more employers and young people to recognise the highly credible route to further education and future employment apprenticeships provide."