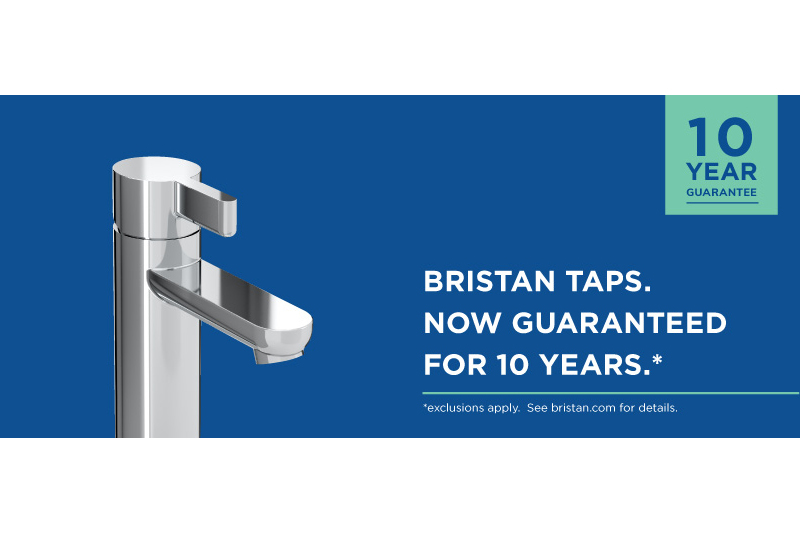 Bristan is offering a new 10-year parts guarantee on a range of its bathroom and kitchen taps*.
The new guarantees update, which is part of Bristan's ongoing commitment to quality, was made possible by an investment into enhanced components to further improve the reliability and performance of its tap ranges.
Developed in partnership with global cartridge manufacturer Sedal, a selection of Bristan's taps, including the Java and Prism, now feature premium cartridges with enhanced durability, smoother operation and improved flow rates.
The new cartridges have also been tested up to 500,000 cycles in Bristan's UKAS-accredited in-house testing facility.
Chris Tranter, Senior Product Manager at Bristan, comments: "At Bristan, we know how important it is as an installer to protect your reputation and ensure your customers are satisfied. And that's why plumbers will welcome the additional quality reassurance that comes with our upgraded cartridges and extended guarantees.
"Including the cartridge as part of the guarantees isn't something that is standard practice in the industry, but it's our way of keeping things brilliantly simple for our installer customers, and letting them know they can always have complete confidence in us."
Bristan's new 10-year guarantee applies to all applicable kitchen and bathroom products purchased after 1st April 2021.
Win one of 10 Bristan taps!
To celebrate the launch of the improved guarantees, the company is giving installers the chance to win one of 10 Bristan taps! To find out more, click here
*some exclusions apply on the term of the guarantee