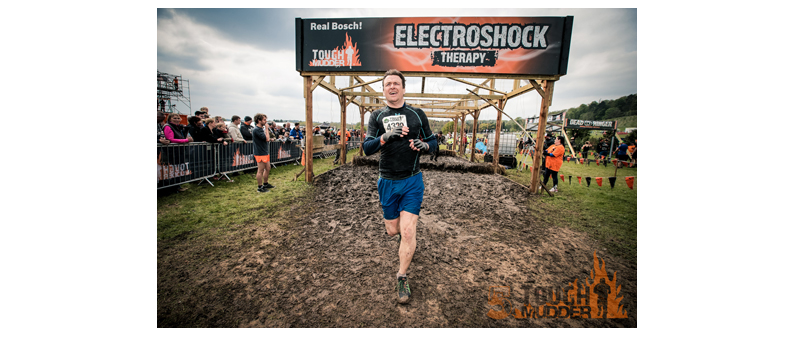 Bosch Professional is backing the UK series of Tough Mudder events in a partnership which brings the toughest events in the country together with some of the most durable power tools in the world for the 2015 Tough Mudder season.
Two million people have participated in Tough Mudder events worldwide. The events pose the ultimate challenge to participants to leave their comfort zone far, far behind to enter a world where you stand or fall with your team mates. Mud, ice, electricity and even fire are just some of the challenges Mudders must tackle over a 10-12 mile journey that is as much about mental strength as physical stamina.
"We're very excited to be sponsoring the Tough Mudder series," comments Steve Hillier, Marketing Director, Bosch Professional Power Tools. "Tough Mudder is the ultimate event for people to challenge themselves and we want to help them. The great thing about the series is that anyone of any size, any shape, any age can join in, the only criteria is they really want to discover new levels of courage, endurance, sense of humour and above all, camaraderie. It's about people helping people and for us at Bosch we totally identify with those values."
In addition to sponsoring the Tough Mudder events, Bosch Professional Power Tools is supplying the tools necessary to construct the tough, challenging obstacles on the course. Tough Mudder's John Fidoe takes up the story: "We couldn't ask for a better fit as a sponsor than Bosch Professional – not only is it a great company that totally shares our vision but, as we only have a limited window in which to build the entire course from scratch, the tools our crew use must be ready to cope with pretty much everything and anything right out of the box."
More than 20 obstacles await participants at each event, including Bosch's super-charged 'Electro-Shock Therapy', the last challenge teams need to force themselves through. While every obstacle asks tough questions of teams, the Electro-Shock Therapy rates as requiring maximum 'grit' on the Tough Mudder guide.