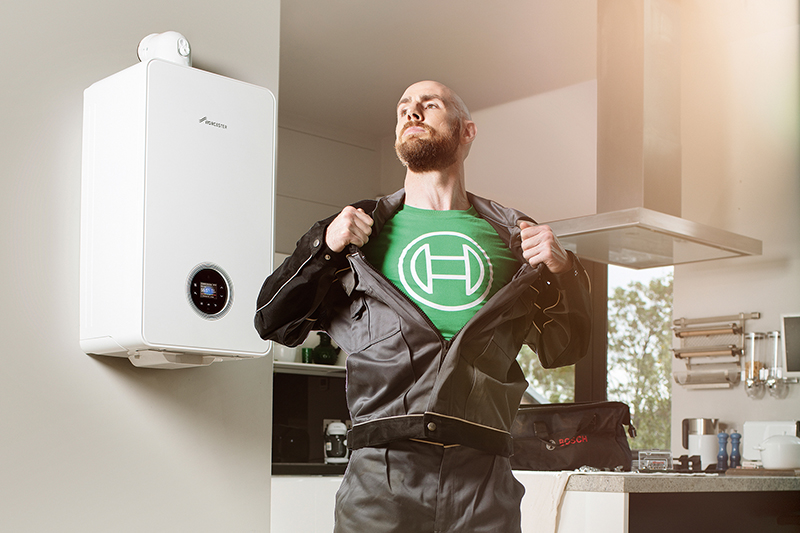 Worcester Bosch has launched its latest sustainability campaign across TV and online, which looks to inform and inspire installers to become Green Heating Heroes by helping their customers reduce their carbon footprint.
Statistics have revealed that 71% of us worry about climate change every day. And while there are lots of ways we can make a difference, knowing how to do so is often a real difficulty.
From 1st November, installers and their customers can access a new dedicated page on the Worcester Bosch website, which is packed with tips, FAQs and myth-busters that detail how we can all make tweaks and become Carbon Reducing Heroes. This new section has been designed to help the installer navigate their way through conversations with the homeowner. The aim is to help installers feel equipped with the right information to confidently talk about sustainability.
A TV advertising campaign, running for four weeks throughout November for UK viewers, will also raise awareness of the manufacturer's green technologies and how viewers can make sustainable changes in their own home.
How to become a Green Heating Hero
Join the commitment – Are you committed to a greener future? Read through our commitment to ensure together we become a nation of carbon reducing heroes.
Get your Green Hero Installer Pack – Log in or sign up to Excelerate (joining is free) and support the commitment to become a Green Heating Hero. Order your installer pack and free Green Heating Hero t-shirt.
Share the campaign – Within the Excelerate Portal you'll find a whole host of guidance and advice on how you can use the campaign alongside your own business. Share the campaign and become the face of green heating in your area.
Help your customers with energy saving advice – Within your installer pack you'll find some handy one pagers to give to customers who want to learn more, or alternatively send them to www.worcester-bosch.co.uk/future-of-heating for the latest guidance.
The industry is going through a monumental change, and although there is still a lot of work to be done to hit the UK's net zero carbon targets, we can all take steps now to make a difference. With three million inefficient boilers currently installed in UK homes, and with various options available to replace them with future-proofed technologies, Worcester Bosch believes there is a huge opportunity to educate homeowners on the benefits of upgrading their heating system and inspire them to make a change.
Victoria Billings, Director of Marketing at Worcester Bosch, comments: "At Worcester Bosch we are fully focused on warming people's lives and securing a sustainable future. I encourage all installers to be part of the campaign and become the face of green heating in their local communities."
For more information on Green Heating Heroes, visit www.worcester-bosch.co.uk/green-heroes
To sign up to Excelerate, visit: www.worcester-bosch.co.uk/professional/excelerate-signup