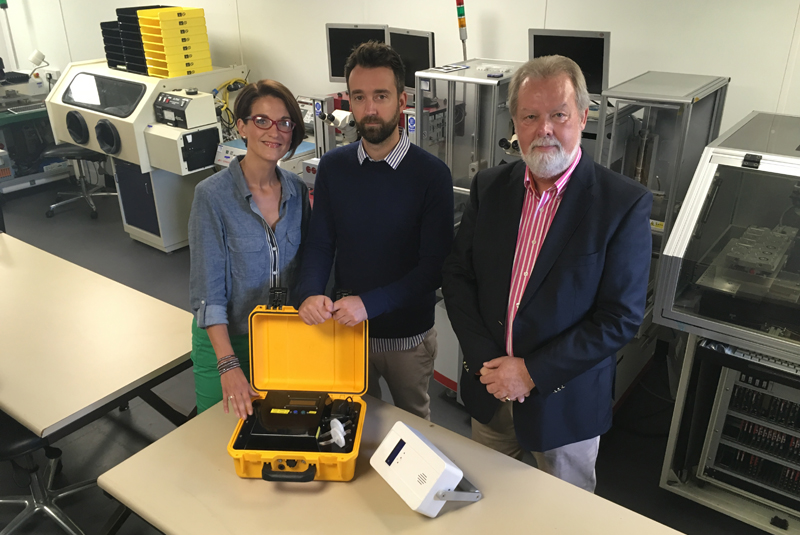 Asbestos ALERT, said to be the first real-time warning device for airborne asbestos, is soon to be released. The manufacturer, Alert Technology, believes that the device will offer a first line of defence helping to prevent prolonged inadvertent exposure to toxic airborne asbestos.
Asbestos, a category 1 human carcinogen which was banned in the UK in 1999, still poses a massive health risk and will do for years to come due to its extensive use across thousands of products over the years. It is the world's biggest occupational killer, claiming over 100,000 lives every year according to WHO – that's one death every five minutes. Furthermore, 20 tradesmen lose their lives weekly in the UK due to asbestos related diseases according to the HSE and frighteningly, many countries such as the United States, Canada, Russia and China still have not banned its use.
"Legislation in the UK, Europe and Australia is moving towards greater monitoring, control and ultimately the safe removal of all asbestos so the market is ripe for new disruptive technology such as the Asbestos ALERT", said Alan Archer, MD of Alert Technology Ltd. "Whilst ALERT will not eradicate the problem of asbestos, it will arm professionals with a warning device to help improve safety and reduce the risk of exposure for future generations."
The Asbestos ALERT was designed to rapidly detect local short-term increases in asbestos fibre concentrations resulting from mechanical abrasion. It currently operates with a sample flow of 0.1 litres/minute and claims to assess 600 particles a second making an analysis within three minutes with a statistical confidence of 99%.
Alert Technology's patented, disruptive technology has two models – both of which are ready for rapid commercialization. Models include a 'Handheld' option to provide a simple 'yes/no' indication of whether airborne asbestos fibres are present in the vicinity and a PRO version which provides the user with a more detailed data set. The PRO model will be the first to market, with plans for BETA testing to finalise requirements for the completed end user interface in early 2017, prior to commercial launch later that year.
To accelerate its market launch Alert Technology Ltd is looking to raise a total of up to £2.5m equity investment over the next two years to fast track the global market launch, expand its team and to begin research and development on new industry specific models of ALERT. It will be offering shares in the company to the crowd publically via Crowdcube – the UK's first and leading online investment platform, authorised and regulated by the UK Financial Conduct Authority (FCA). The campaign went live on the 4th October 2016.
To learn more, visit: www.asbestos-alert.com