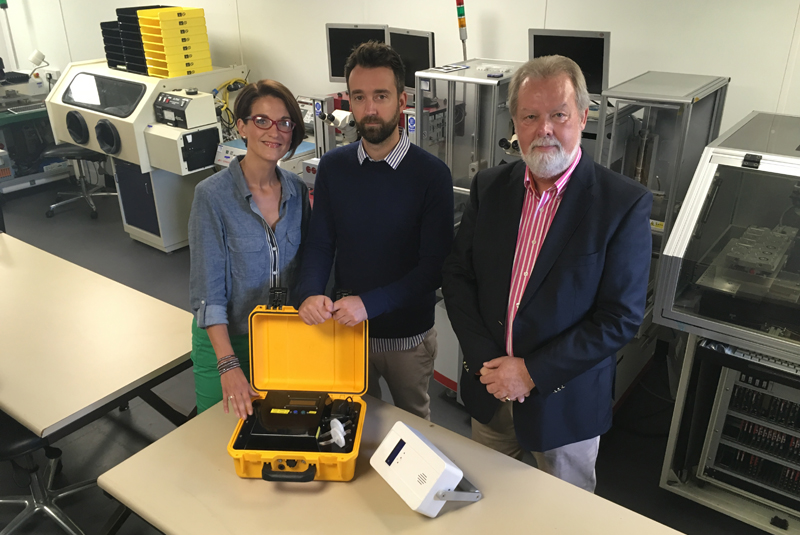 Alert Technology has developed a new warning device for asbestos. The Asbestos ALERT, which stands for Asbestos Locating Equipment in Real Time, monitors and alerts users in real–time when deadly asbestos fibres have been disturbed during building, demolition or maintenance works and have become airborne.
A £500,000 injection of funds came from institutional investor Narec Capital Ltd, which together with the generous support of Crowdcube investors, has raised the campaign to nearly 60% funded. The company's campaign has also been extended to allow final negotiations with a number of other interested potential investors.
Jonathan Synett, Investment Director of NCL, said of the investment: "We are delighted to have concluded our investment in Alert Technology Ltd. Our ambition is always to invest in truly unique technologies which have the ability to disrupt markets on a global basis whilst having a positive impact on society. The Asbestos ALERT's technology is a clear example of this. In investing in the company, we are backing a strong management team with a proven entrepreneurial track record, and as an investor with a focus on technology commercialisation, we will be able to support the team as the company develops."
Alan Archer, MD of Alert Technology Ltd, commented: "We are very pleased to have NCL as a part of our team at Alert. We have been working jointly towards this point for many months now and NCL has been unfaltering in its support, enthusiasm and belief in our technology and our company. Unlike other institutional investors, we know it will bring much more than just financial support to the product's development and commercialisation."
The campaign now closes on Wednesday 30th November 2016 – so there is still time to invest via Crowdcube in this life-saving, patented new technology.
Alert believes it offers a serious investment opportunity not only because of the strong global commercial opportunity it represents, but also because it addresses a very real global health risk.
Asbestos related diseases are responsible for more deaths in the UK than road traffic accidents with 5,000 people dying every year and over 107,000 globally according to the HSE and WHO.
With as little as £10, 'B class' shares can be purchased on Crowdcube, or for the more experienced investor with a mixed portfolio – 'A class' shares with voting rights for investments in multiples of £5,000.
To learn more and to invest, visit: www.asbestos-alert.com