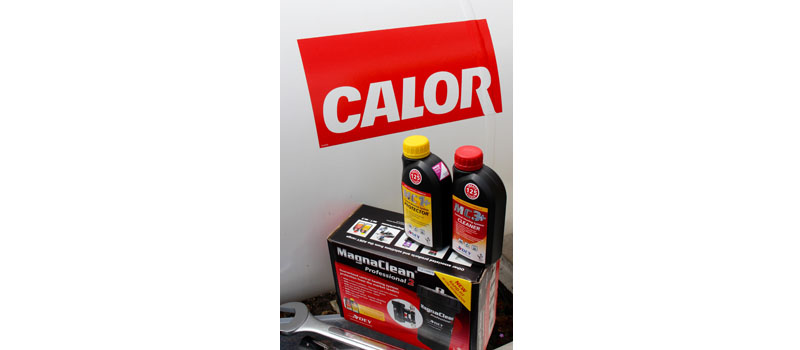 Calor, the UK's leading LPG supplier, has switched on to ADEY's industry award winning best practice approach to central heating system maintenance.
Europe's No.1 magnetic filter manufacturer has joined forces with Calor to help protect more of the nation's heating systems.
Through its national network of Gas Safe engineers, Calor now installs ADEY's MagnaClean Professional2 filter as standard with all boilers, to ensure the heating system is protected effectively throughout its lifetime.
System dosing with ADEY's premium MC+ chemicals cleanses the system as well as providing ongoing protection to help extend the life of the boiler and reduce maintenance issues. This gives Calor's customers added peace of mind that their heating systems are protected by the latest technology.
"Our relationship with ADEY is built on providing quality products that help prolong the lifespan of our customers' boilers," explained Andy Watson, Customer Engineering Manager at Calor.
"We're so confident that the products provide the very best protection that it was an easy decision to fit the Professional2 filter and use the premium chemicals as standard. We've no doubt our customers are seeing the benefits."
"Calor is such a trusted name in the sector and we're delighted to be working alongside them and play a key part in helping them deliver tangible benefits to their customers," said Richard Wright, National Key Accounts Director at ADEY.
"It's very much a collaboration. The partnership is working well to reinforce the need to follow best practice in central heating maintenance to ensure the best level of long-term system protection for all parties involved."