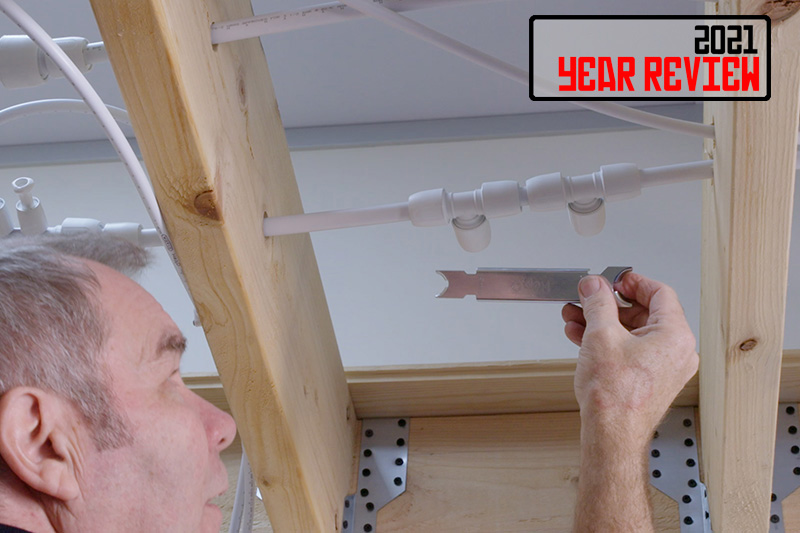 We're taking a look back at some of the most popular videos to feature on our website in 2021…
Wavin's series of hack videos gives insightful tips on how its products can be used to help plumbers tackle tricky jobs. The collection of nine short videos is presented by Steve Harris, technical support engineer at Wavin, who has worked on the tools for more than 20 years.
The first three videos feature handy Wavin Hep2O products, including the HepKey Plus and HepTool. Steve demonstrates how these small, easy to use products can help plumbers demount fittings in tight and out of reach spaces using just one hand. Steve also shares his useful tips on using Blanking Pegs to identify different pipes while on the job.
The series also provides useful plumber hacks for Wavin Osma products, including Flexi Pan Connectors, which are an alternative to the standard 90˚ and 45˚ bends which can be tough to fit into tight spaces behind a toilet. The Flexi Waste Pipe is also featured, and Steve shows how this product can be used with a range of adaptors.
Watch the video on demounting Hep2O fittings which are too close together below and check out the full series of videos at www.youtube.com/WavinUK
Video first featured in February 2021