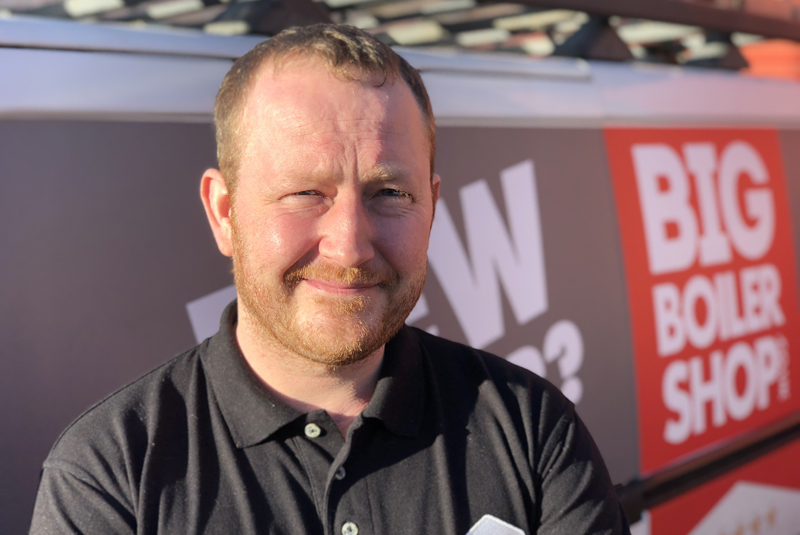 PHPI speaks to Tommy Lee-Zmuda, a gas engineer who also has a passion for sharing his business experience with the industry.
"Learning how to say no was one of the most important lessons I learnt in this industry," explains Tommy Lee-Zmuda, founder of the Sheffield-based Hallamshire Energy boiler installation company.
Continuing to work hard to look after his successful heating business – Tommy also runs workshops and maintains a highly active Facebook page to support others in the industry.
While his company is now profitable, this wasn't always the case. "When I started out running my own business, I assumed that it was important to say yes to everything I could. My job load kept on increasing and, as many others probably have before, I took this for a good thing! Surely the busier you are, the more money you make, right?
"It wasn't until I took a step back and assessed my financial situation that I realised I was slowly running into debt. It was quite a shock."
After taking stock of his situation, Tommy decided to think hard about his priorities, and educated himself in successful business principles. "Learning what jobs to take, pricing yourself right, and marketing yourself as a specialist in specific areas have all been key to turning the business around," he continues.
"Being steady and profitable is much more efficient than being overworked – you start to make mistakes, and most importantly, miss valuable time with your family and friends. I decided to specialise as an installation business, which was always my most profitable area, and this is now how we've marketed ourselves and trained our employees. Customers know we only install and service those boilers, but we are then able to recommend other tradespeople in the area whom we have mutual connections with. It helps establish trust with customers, and crucially, doesn't lose you business in the long run."
Tommy believes there is a lack of education for the trades on running a business. While the practical side of the job comes naturally to many, it is a whole other skillset ensuring you are profitable. This is one reason why Tommy has set up his Facebook group, 'The Boiler Business – Help and Support for the Plumbing and Heating Industry,' which is designed for installers to ask business related questions. Members are invited to ask questions and post advice for others, and the community is extremely active and supportive.
Train to gain
Not stopping there, Tommy also runs a series of training days for installers. "Having attended many such days myself, I realised how much other engineers would benefit from business related training days. So, I decided to write a training programme and now deliver the 'The Boiler Business' in Sheffield to heating engineers from across the UK.
"Ideal boilers has also had us deliver at its Leeds and Hull training centres every month this year. So far we have delivered 13 days full training in 2019, and the feedback from attendees has been fantastic at all of the events." The courses cover a variety of business topics, such as cash and time management, marketing, websites, social media, building teams and systems, and much more.
"Ultimately, it's all about building the right business for you, your family and your customers," concludes Tommy. "Sometimes, you need to give yourself some time to take a step back and reassess what is working, and what isn't. It worked for me, at least!"
For business support and advice, visit The Boiler Business on Facebook.