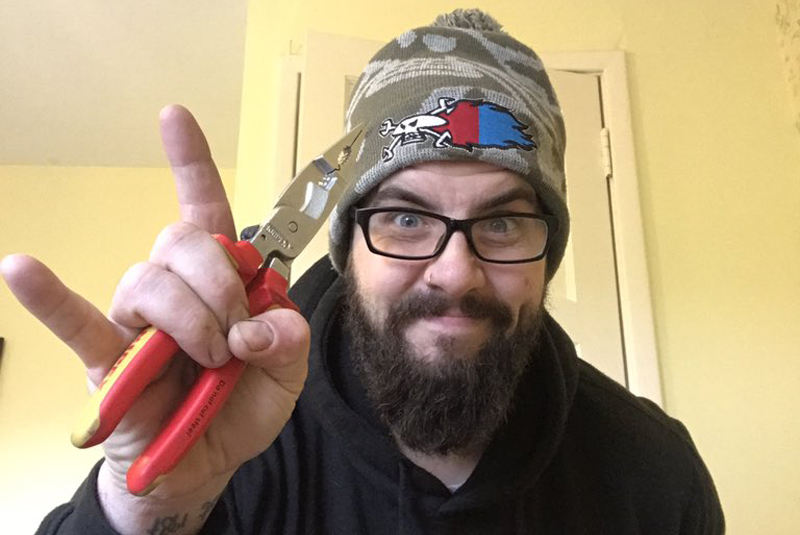 This month, installer Drew Styles puts a pair of Knipex pliers, designed for electrical tasks, to the test.
I have to start by saying this is one of my favourite tools I've ever owned! Being a six in one pair of pliers gives the Knipex 13 96 200 a massive range of uses when doing electrical work. They can be used for crimping 0.5-2.5mm2 ferrules, cutting and stripping cable, have flat ends for pulling cables without damaging them, and have a lock to keep all the cutting edges safe. This means they're great for the tool bag, as they save the space and hassle of having two of three bits of kit to do the same job.
They're made from chrome plated tool steel and the handles are insulated and VDE tested, shown in the classic red and yellow colours. They just look and feel like real quality – if I'm being honest, I've not found a single fault with these yet, and if there is one, you'll certainly be hard pushed to find it!
They've also made wiring up controls and boilers a lot easier, and thanks to the bright handles they aren't one of those tools you put down and spend 10 minutes trying to find again.
If this product were a band, it would be…
Skrillex: loud, in your face and game changing with something new!