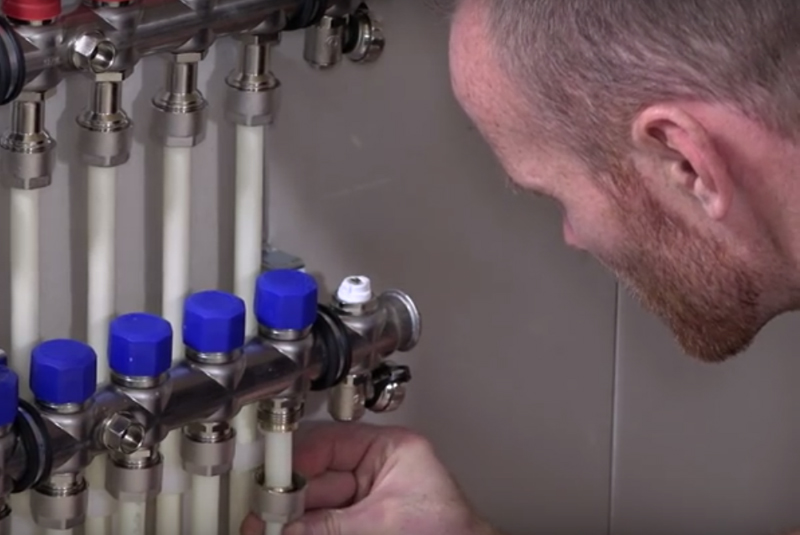 See how screed underfloor heating is installed with Lee, a Nu-Heat Registered Installer. You can find out more about Nu-Heat's screed underfloor heating systems at www.nu-heat.co.uk/screed/
5 key steps to installing Screed UFH
1. The insulation should be covered with a polythene protection layer and the room should be tanked.
2. The ClipTrack is fitted. This holds the heating tube at even spacing.
3. The UFH tube is pushed into the ClipTrack following the bespoke design drawings supplied by Nu-Heat.
4. Once the tube is connected back to the manifold, the system can be filled, flushed and pressure tested.
5. The screed can then be laid whilst the tube is under pressure.