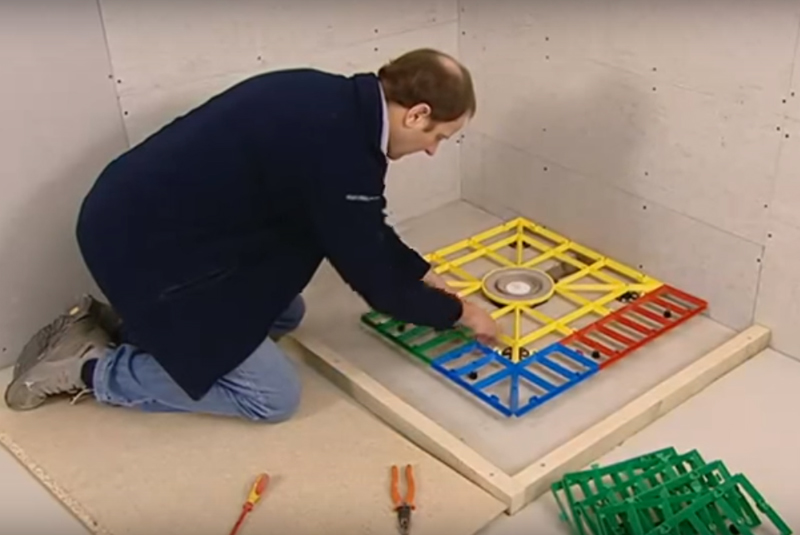 Impey AquaGrade Hand Screed Template Installation
When installing a wetroom onto a solid or new pour concrete floor, a screed template which allows creation of the drainage gradient by hand-screeding is a quick and effective choice. Impey's Aqua-Grade is a click-together matrix screed template, supplied with a drain and available in both square and linear versions, which can reduce installation time by up to 50%. Ensure you choose a template that can be placed directly onto the subfloor and has adjustable feet for easy installation on uneven surfaces.
Impey's AquaGrade is available in a variety of sizes in Two, Three and Four Falls to suit the shape and size of project you're working on. The AquaGrade system is also compatible with AquaMat Underfloor Heating and the WaterGuard Tanking System.
More information is available at impeyshowers.com/luxury-wetrooms/wetroom-floor-formers/aqua-grade
Hand screeding will be one of the elements on the Impey We Are Wetrooms Training Course in 2017.