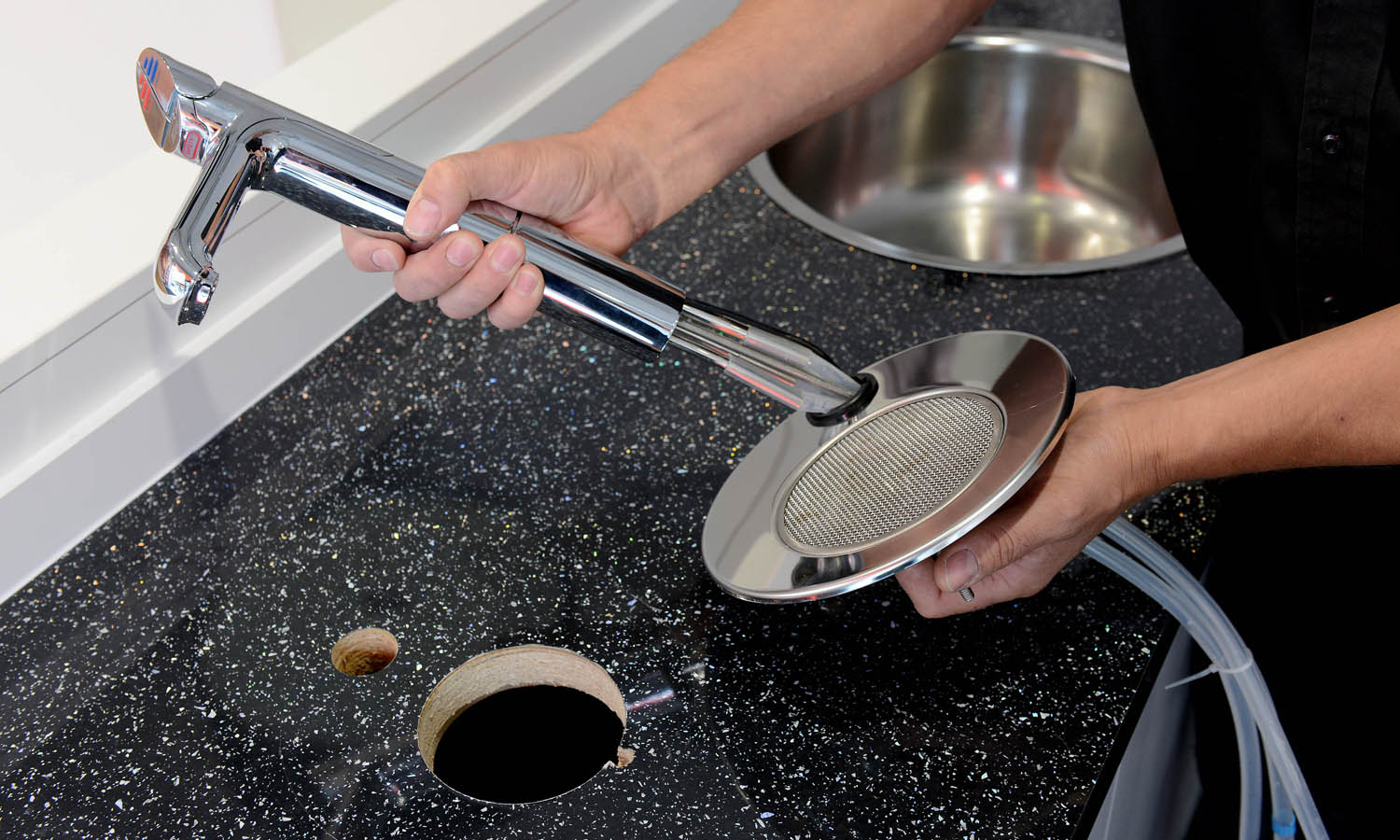 David Durance, Technical Support Manager at Zip, looks at the steps involved in installing the HydroTap G4.
Zip has unveiled the HydroTap G4 range, which it describes as incorporating the most advanced energy-efficiency, filtration and space-saving features of any boiling water system on the market today. Initially available for commercial installation, the HydroTap G4 ticks the box for those looking to cut energy wastage and provide effective, healthier refreshment.
For contractors, one of the main benefits of this product is the time saving ease of installation, making it ideal if you are on a tight schedule, or on a large project. The following steps detail installation of the HydroTap G4 on a separate font.
Step 1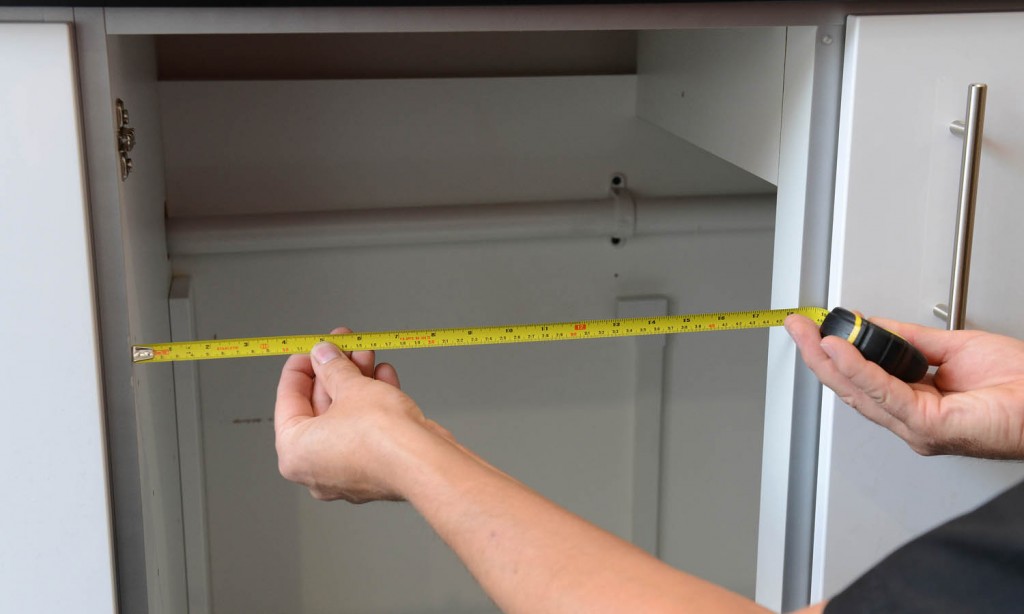 Firstly isolate the hot and cold supplies before starting work. After selecting the position of the font and checking water, electric and drainage connections are available, measure the width of the cupboard – Zip's HydroTap G4 unit will fit in a 500mm cupboard. Note: a clearance envelope of 200mm is needed between the top of the unit and the bottom of the sink basin. If this space is not available directly under the tap, the HydroTap unit can be fitted in an adjoining cupboard up to 1 metre away from the tap. A 4mm buffer between the door and cupboard is also needed for adequate air flow; appropriate pads are included.
Step 2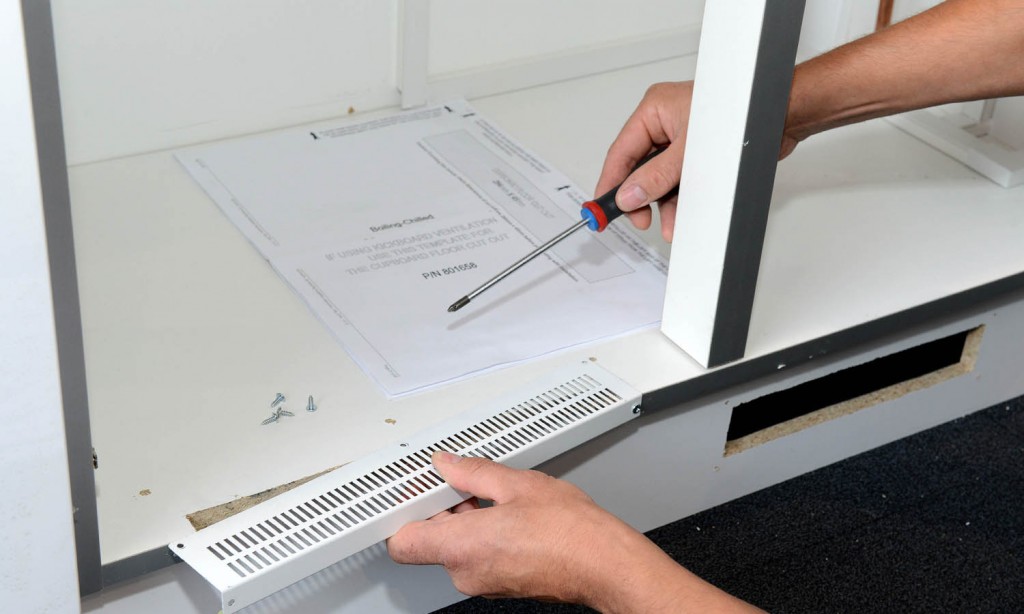 Using the templates provided, cut away the space for the under counter ventilation units. This is a key part of the Gen4 installation.
Step 3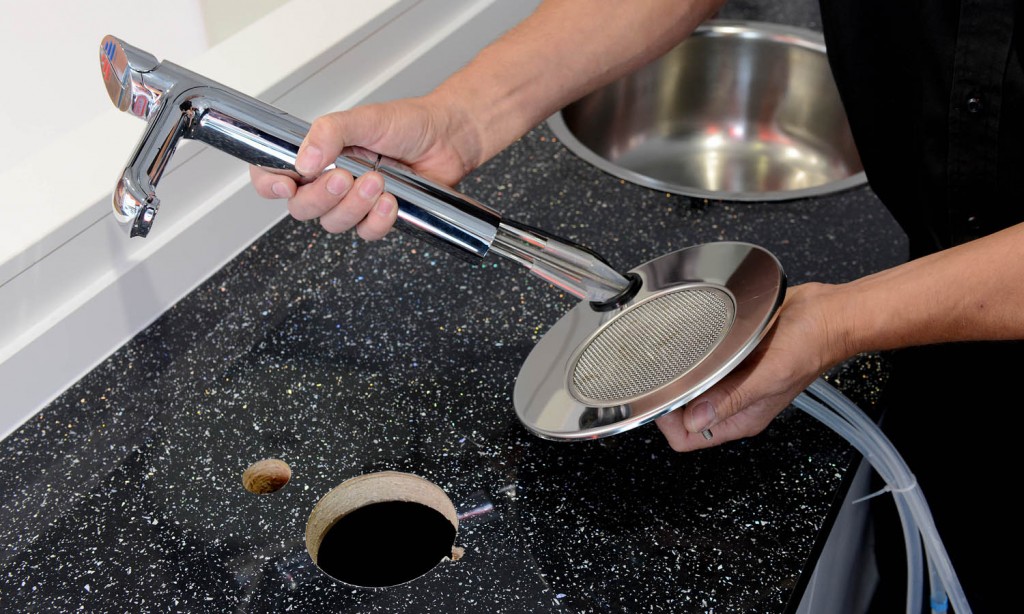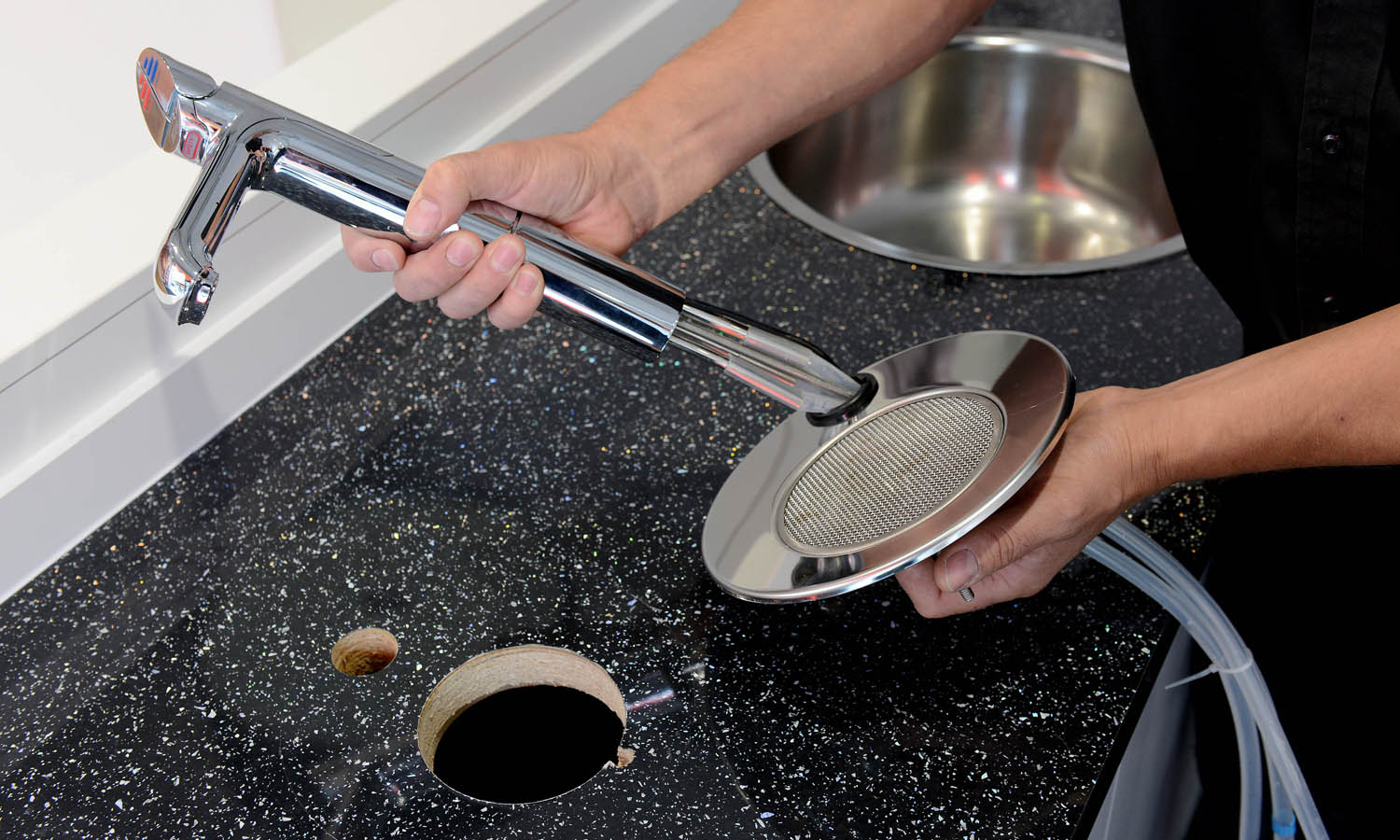 Cut a 35mm hole for the tap and a 108mm hole for the font in the bench. Assemble the tap, top black spacer, font dish, bottom space. Feed the water and vent pipes, and electrical wiring through the 35mm hole then apply sealant to secure. Thread the stainless steel washer over the pipework and tighten with the spider clamp and nut. Assemble and secure the mains cold water isolation and pressure reducing valves.
Step 4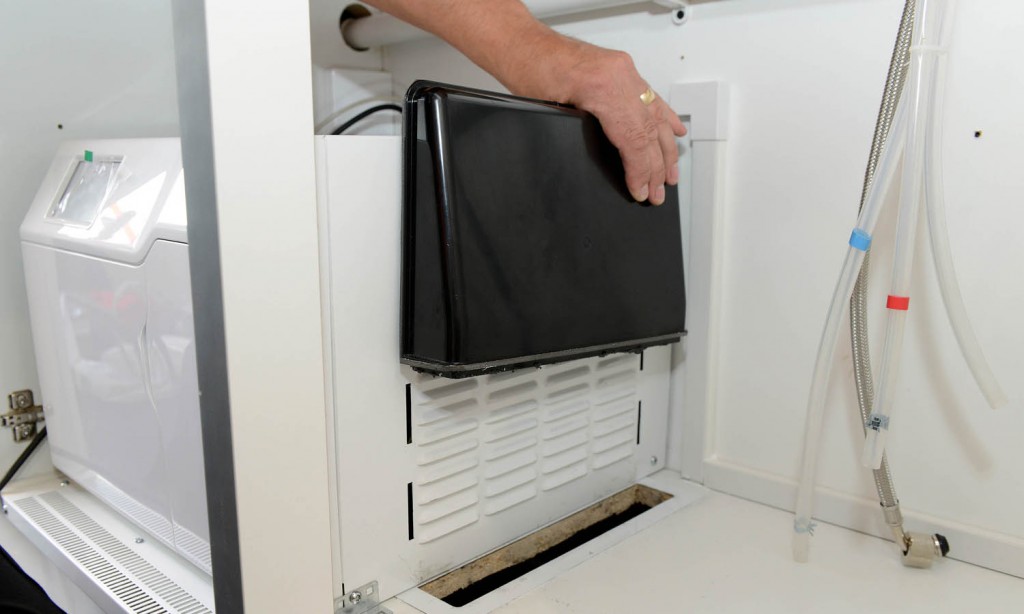 Fix the machine to the base and secure the ventilator to the side of the machine.
Step 5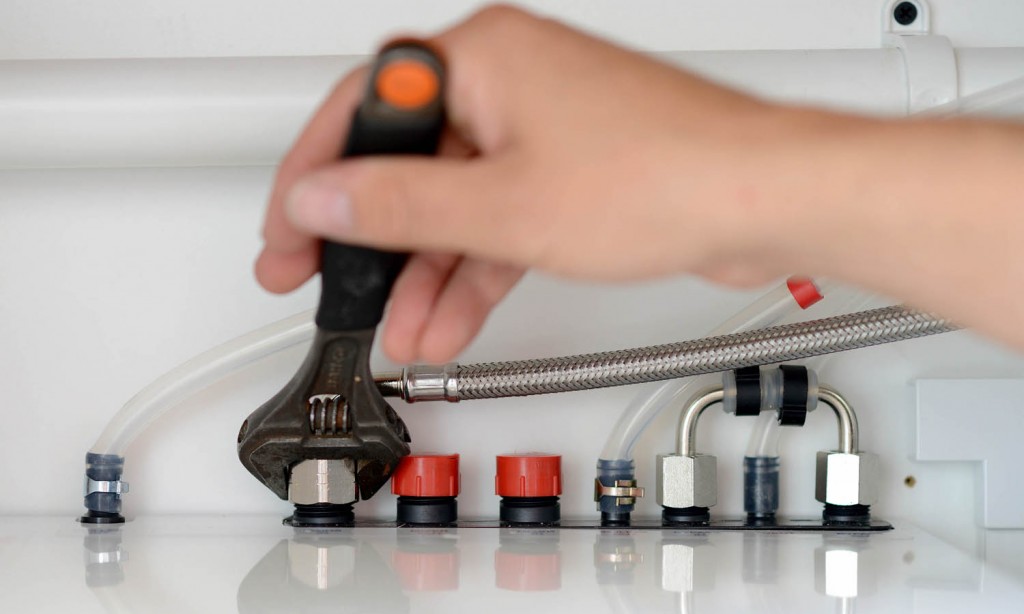 Connect silicon hose to the water main.
Step 6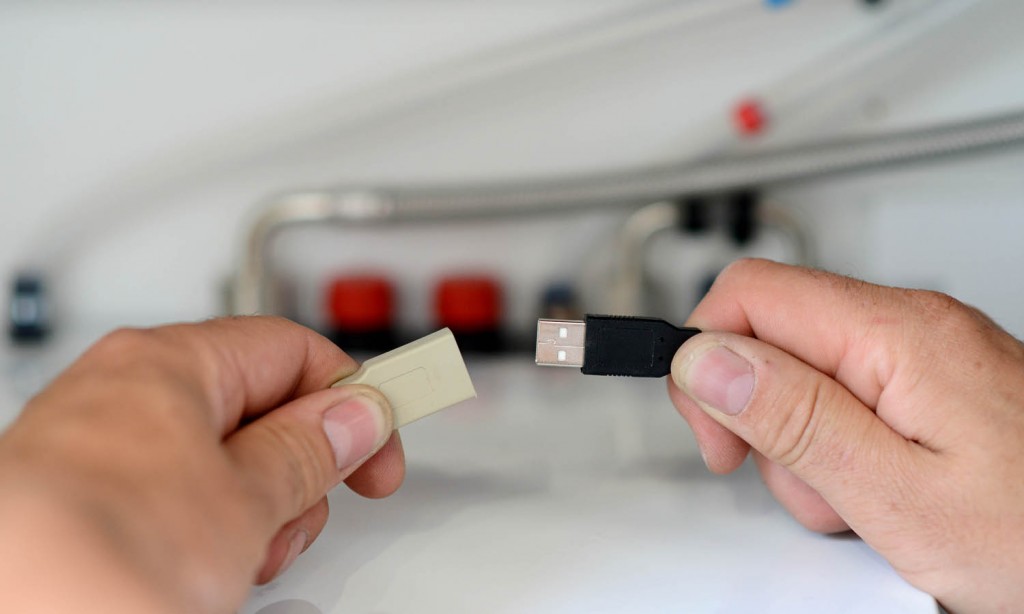 Connect the electrical USB ports and the 13amp electric supply.
Step 7
At this point you can install the Zip HydroTap G4 Booster, which provides larger outputs for bigger offices. This unit requires its own fused spur switch. Connect mains pipework to the mains unit or external filter. If using the external filter connect the blue pipework, elbow joint and isolating valve. When using the external filter, the valve should be turned to closed.
Step 8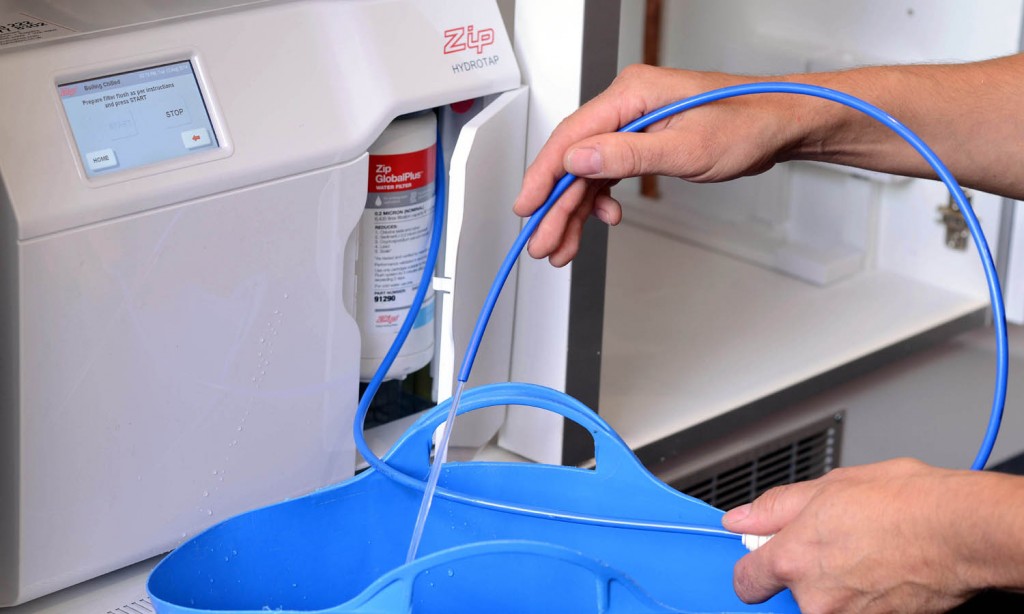 As directed by the on-screen guide, flush at least 10 litres of water through the filter.
Step 9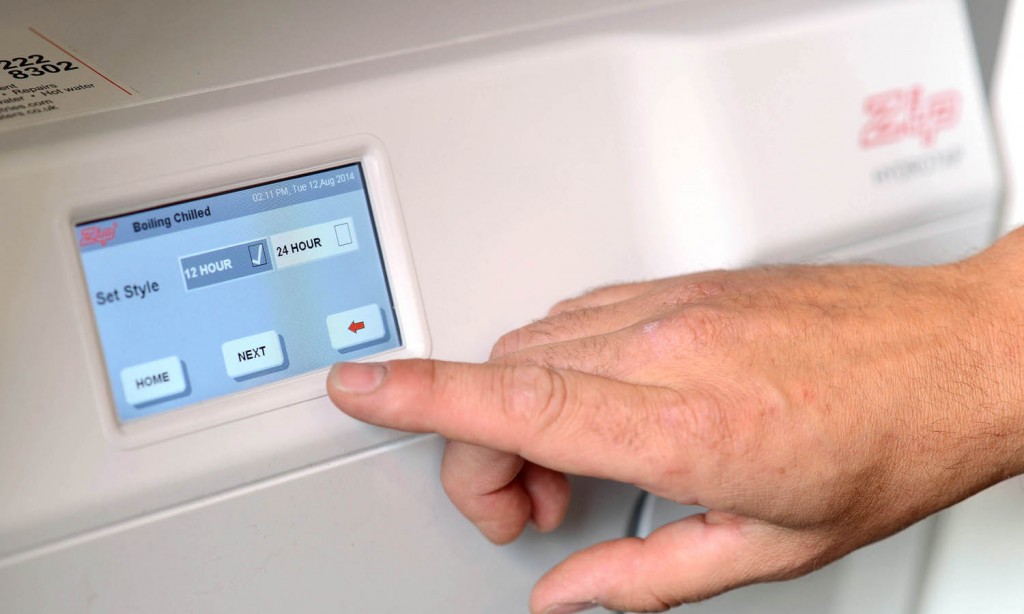 Then go through the steps to set the time and date also use the energy efficiency option to set it to the user's requirements.
Step 10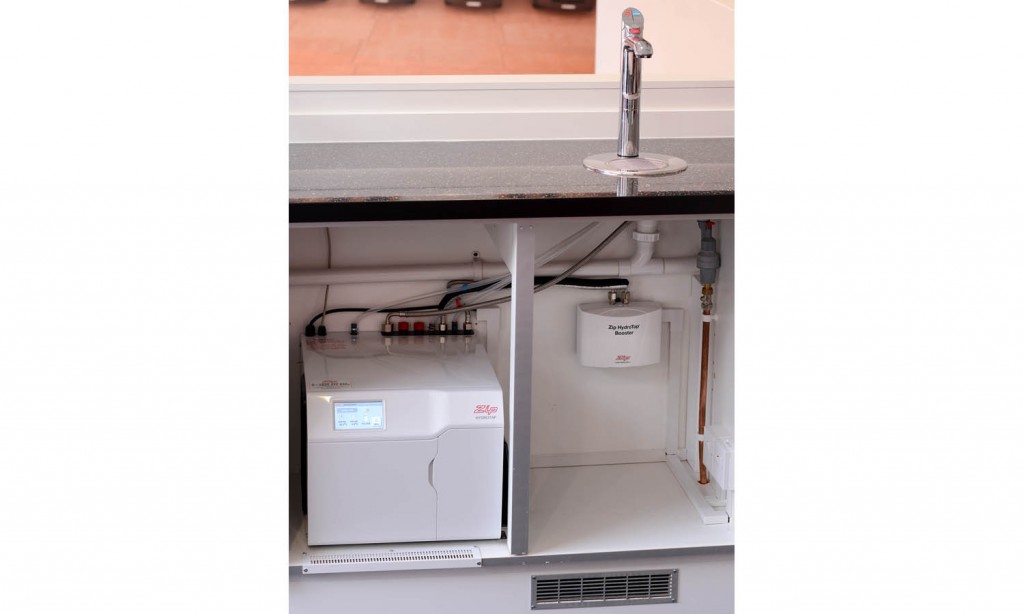 Job done.