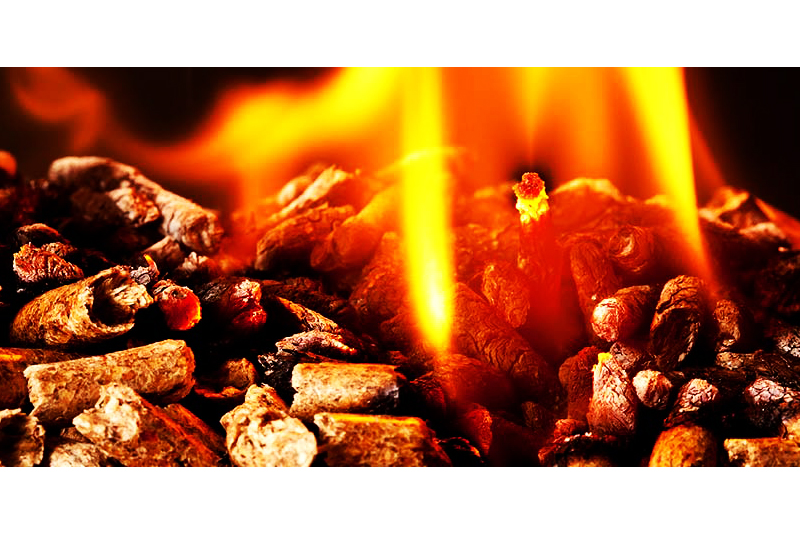 It's no secret that a woodstove or biomass boiler is only as good as the wood that's burnt in it. Waste wood or ineffectively processed wood fuel is harmful to the environment and makes for an inefficient stove and dissatisfied customer. Promoting the use of quality wood fuel is good for business, says Helen Bentley-Fox, Director of Woodsure.
"The majority of complaints around wood burning stoves can be traced back to burning poor quality and wet wood," says Helen. "Whether it's lack of heat efficiency, consistent blackening of the glass or increased smoke emissions, wood fuel can be at the root of the problem."
Wood fuel's quality can be compromised by incorrect moisture content, impurities (even soil or stones in wood chip), or in the case of waste wood, the presence of chemical contaminants from old preservatives such as copper, chromium and arsenic. Only clean dry wood fuel will give the best results. Sub-standard fuel affects the efficiency of boilers or wood burning appliances, and means the end user is missing out on the amount of heat they are getting for their money.
Consistently burning second rate or inappropriate fuel in wood burning stoves will increase the amount of soot and deposits that builds up in the chimney. For homeowners, they will find they require more regular sweeping and potentially higher maintenance and servicing costs.
Helen continues: "As the UK's only wood fuel quality assurance scheme, Woodsure's logo gives those burning wood fuel a brand they can trust – it ensures suppliers are certified for reliable, high-quality products and ready to burn.
"Retailers and manufacturers can be assured that by recommending Woodsure approved fuel to their customer's that their appliance will run at optimum efficiency and minimise the release of emissions from combustion. Customers will also benefit from using fuel that is easy to light and produces more heat.
"Buying from a Woodsure approved scheme member will also reassure consumers that their wood has come from a sustainable source and that they are playing an important role in protecting the UK's woodland. 42% of the UKs woodlands sit unmanaged. Bringing these neglected woodlands back into management would allow them to be a perfect source to supply the UK wood fuel market – a goal that Woodsure is supporting by working in partnership with Grown in Britain. A healthy, quality wood fuel market holds the key to getting our woodlands back into management."
With recent negative media coverage of wood burning stoves' contribution to air quality, now is the time to re-educate consumers about the importance, and indeed the benefits of burning quality wood fuel. Burning dry wood in modern appliances is so much better than wet wood in open fires and old stoves.