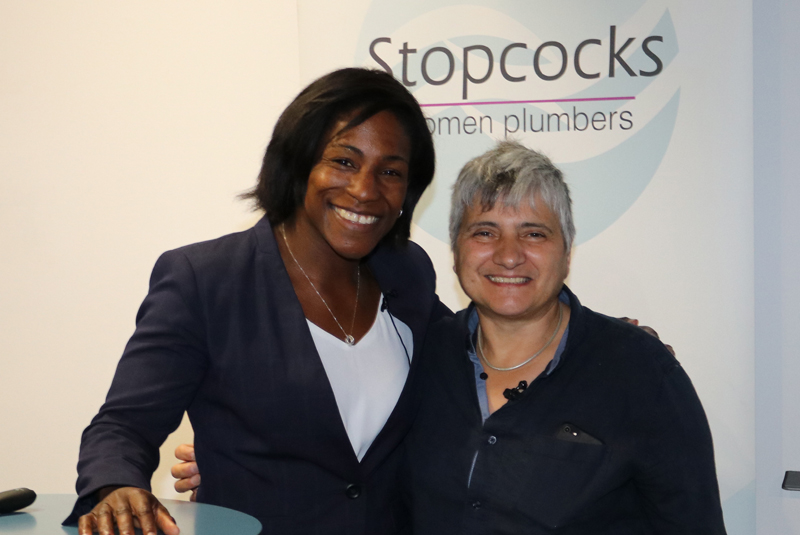 On Thursday 4th July, over 150 delegates descended on The Building Centre, London, for the third annual Women Installers Together (WIT) Conference, to celebrate women who work in the plumbing and heating industry. Kelly Newstead reports.
Designed as an event to bring women together from within the industry and celebrate their accomplishments, this year's WIT Conference also highlighted how many have had to persevere in the face of adversity.
A study in 2018 by Wise found that the number of female employees in construction numbered just 11%, meaning the industry could actually be taking a step backwards – when compared to previous figures. Research such as this, highlights the importance of hosting these types of events, as they raise awareness that trade jobs are a viable option for both men and women.
Unconscious bias
Event organiser and founder of Stopcocks, Hattie Hasan, began proceedings by explaining the main theme of the day, 'Unconscious Bias'. Hattie stated how this was something that women within the industry would have experienced, but is something that we are all guilty of doing.
Unconscious biases are social stereotypes about certain groups of people that have been formed outside of one's own conscious awareness. This can come into play with women working in a traditionally male dominated role, such as a plumber or a heating engineer, as people's unconscious bias has already constructed a stereotypical image of what they would expect this person to be.
In order to change these constructed perceptions, Hattie explained that everyone – both men and women – need to become aware of our own unconscious bias and challenge these socially constructed norms that have been a staple of society for far too long.
She continued to say it is about making something become the new 'norm', and developing role models outside of these constructed stereotypes will allow, in the case of the installer community, women to become a more regular feature.
Shared experiences
Round table discussions were a new addition to the line-up this year, and were designed to provide a direct link between attendees. This provided an opportunity for everyone to discuss their experiences and key issues with members of the press to relay back to the wider installer community. Although from all different walks of life, the common denominator was that each had faced many challenges to reach their point of success.
Delegates were also treated to an inspiring speech by Maggie Alphonsi, a rugby player who has represented England 74 times, won a World Cup and helped England win a record breaking seven consecutive Six Nations crowns. Experiencing a number of firsts for women in the world of rugby, such as becoming the first female player to commentate on men's internationals, she explained how barriers are there to be challenged.
The event concluded with a raffle, made up of prizes from sponsors and manufacturers, with the final part of the day encouraging delegates to network as the event drew to a close.
Hattie concluded: "We're Stopcock-a-hoop after the success of the WIT 2019 conference! More women plumbers, heating engineers and trainees than ever attended and they all got involved in great discussions that we will use to take the movement forward.
"This is the tip of a tidal wave of change, transforming our industry into a better place for us all."
WIT 2020 will take place on 1st July, so be sure to save the date.