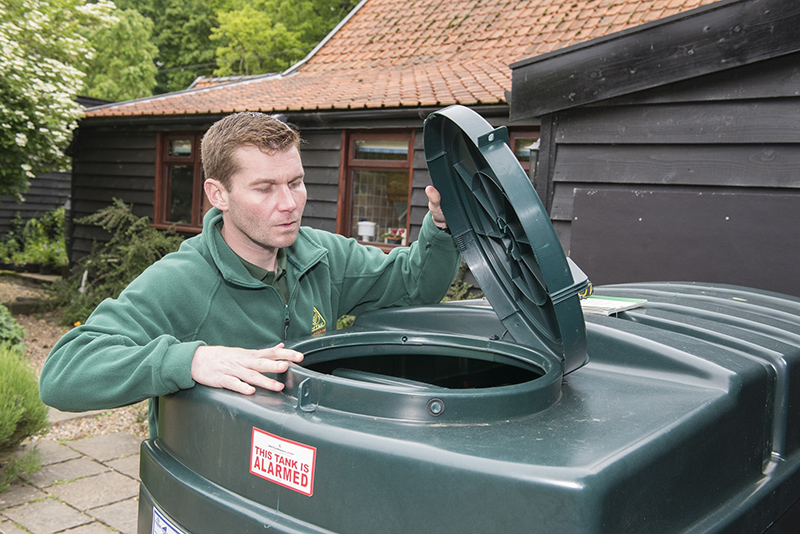 Fossil fuels must quite rightly be phased out but this doesn't have to spell the end for oil boilers, says OFTEC Chief Executive, Paul Rose.
The current options supported by government to help oil heated households transition to low carbon heat are heat pumps and in limited cases, biomass boilers.
Heat pumps can work well in properties with good thermal efficiency – but this currently rules out the 97% of oil heated homes which are rated EPC band D – G without costly energy efficiency improvements. Particulate emissions from biomass are also problematic, while both technologies are expensive and disruptive to install.
A recent report from the Confederation of British Industry (CBI) 'Net Zero: the road to low carbon heat', rightly recognises that one of the biggest barriers to net zero heat is likely to be achieving behavioural change among households.
Common sense would therefore suggest that lower cost solutions which require minimal change for homeowners will prove more popular. This will be especially true for rural households that are more likely to experience deeper fuel poverty, have lower disposable incomes and little or no savings to draw on. We must also factor in the many people across the country who have been financially impacted by the Covid crisis.
Government support
Government support to help consumers improve the energy efficiency of their homes and install some low carbon heating technologies is now available through the Green Homes Grant scheme. Clean Heat Grants providing £4,000 towards the cost of new heating systems have also been proposed from 2022.
But even with this support, many households still won't be able to fund the required changes that could cost upwards of £10,000 – and probably far more for oil heated homeowners.
So, what if there were a better solution? What if industry could continue manufacturing, installing and servicing high efficiency oil boilers which could instead run on a renewable, sustainable liquid fuel?
With the right policy support, this scenario is entirely possible and industry could deliver a 100% fossil free fuel that overcomes many of the current barriers to heat decarbonisation, well within the government's net zero timeframes
Renewable liquid fuels
Ongoing trials across Europe testing various renewable liquid fuel options show that Hydrotreated Vegetable Oil (HVO) – a sustainable, fossil free fuel derived from waste – can provide a drop-in replacement for kerosene for oil heated homes.
HVO is already available across the UK and with government assurance, industry will have the confidence to invest and expand production further.
The supply of waste materials used to manufacture renewable liquid fuels is also increasing alongside demand. Biodiesel is currently used in large quantities for road transport and, as electric vehicles become more common, surplus raw material can be diverted to produce renewable heating oil. New manufacturing innovations are also likely to revolutionise the industry, further increasing supply.
Making it happen
For UK decarbonisation targets to be met, a mix of low carbon heat solutions must be provided that includes renewable liquid fuels.
Broadening the choices available to homeowners is the only way to create a competitive market that will drive down costs – which is essential for consumer take up. It is also the only way to ensure a fair transition to low carbon heat which is affordable for all.
This could be achieved by creating a low carbon heating obligation which opens the market to all solutions that can achieve the emission reduction levels set.
Renewable liquid fuels provide a future for the oil heating industry, continued work for the 9,000 registered heating technicians and a realistic, workable solution for consumers.