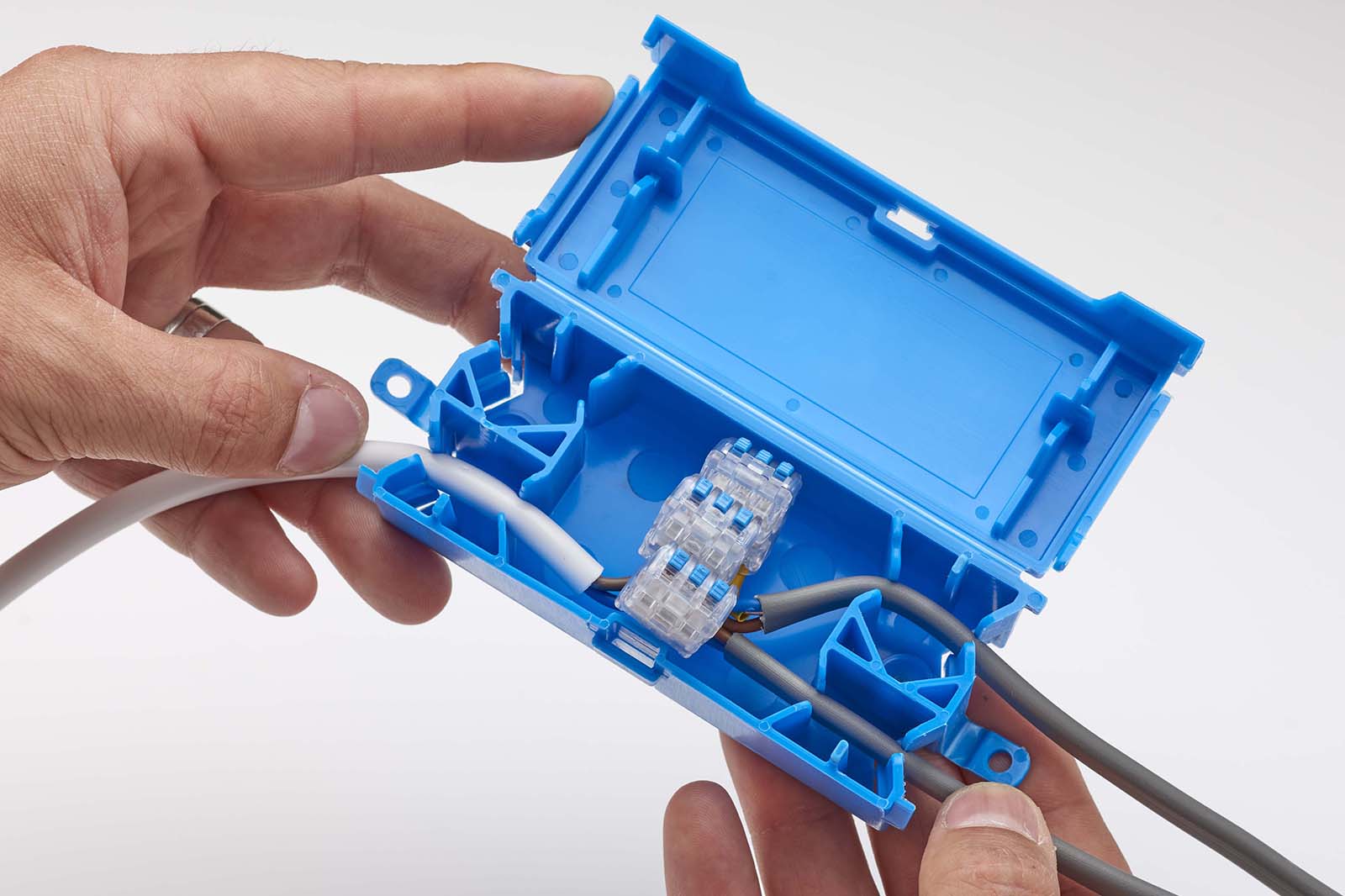 Brett Smyth from Ideal Industries discusses the benefits of switching from terminal strips to lever or push in connectors in heating and plumbing installations.
Whether you're installing a new gas boiler or updating a bathroom, electrical wire terminations form part of many heating and plumbing installations. Ensuring they are safe, compliant and consistent is essential, and identifying techniques to make them faster, easier and safer can help you save time on site and ensure a compliant installation.
Terminal strips are the traditional technique for completing wire terminations but these are fiddly to install and the potential inconsistency associated with the tightening of terminal strip screws can sometimes result in snagging issues, particularly for less experienced operatives. In contrast, simply by switching to lever or push in connectors, installers can save time, while ensuring consistently compliant installation of the electrical elements of their projects.
IDEAL Industries' range of In-Sure Push In, SpliceLine and Gen II Lever Connectors provides a full choice of products that enable cables to be secured in place in seconds, with no screwdriver or crimping and a simple strip, push, connect action. They even include a stripping guide on the side to aid consistently accurate stripping of the cable prior to connection, along with a CPC port for relevant testing.
Available in two-, three- or five-port models, Gen II connectors are re-useable and allow the use of multiple wires of different sizes and types within the same lever connector. They can be used with solid or rigid stranded cables of between 0.2mm2 and 4.0mm2, and are suitable for use with any flexible cable from 0.14mm2 to 4.00mm2. For solid and stranded cables, once the wire has been stripped, it can simply be pushed in with no need to lift the lever. For flexible wires, meanwhile, the lever is lifted before inserting the conductor and clamping it into place.
Gen II Connectors have been designed to open in the opposite direction to the insertion port, locking the cables into position to prevent any accidental loosening or pull out, ensuring a safe and secure connection throughout the lifecycle of the installation. The clear housing enables easy inspection and there is a check port for testing, enabling full safety and consistency verification at the point of installation.
Supporting compliance
Switching to connectors ensures that installations are consistently safe and compliant with current wiring regulations. The 18th Edition requires that traditional terminal strip connections should be accessible for annual inspections in compliance with BS EN 60670-22, which makes it difficult to select a suitable location for terminal strip connections and can result in non-compliance for many projects. Conversely, lever and push in connectors are classified as maintenance free when used in conjunction with an approved enclosure box, so they can be part of a compliant installation anywhere within the property.
Developing opportunity
As a manufacturer with significant research and development resources, Ideal Industries is always on the lookout for better, faster and easier ways of carrying out electrical installations, which includes providing solutions for the electrical connections required for heating and plumbing projects.
Electrical terminations may only make up 10-15% of the average project for a heating engineer but they can slow the installation down. By learning how to use wire termination connectors instead of terminal strips, heating engineers and plumbers can ensure the installation is compliant and reduce the potential for errors and costly call backs.