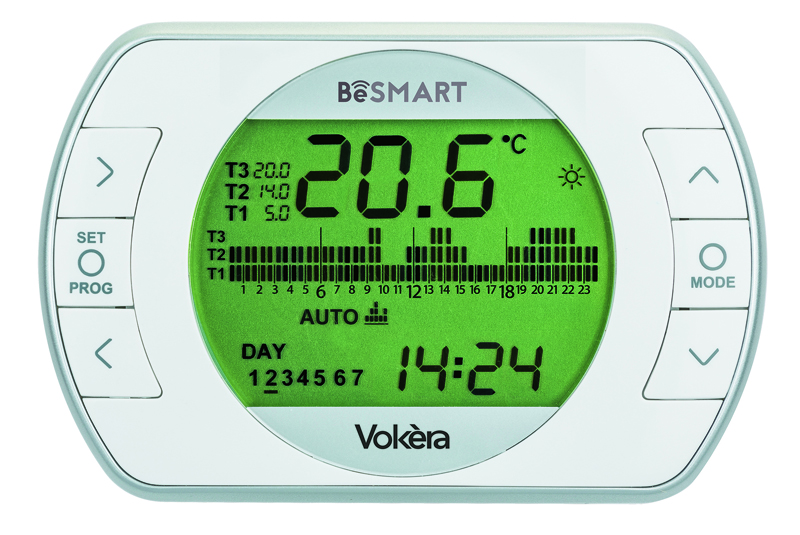 Darren Payne, Operations Director at Vokèra, explains how new boiler control technology can make servicing a boiler a better experience and much easier for installers and homeowners.
As every installer knows, regular servicing is vital to ensure that a boiler is running safely and efficiently. For customers, though, it's not always at the top of their priority list. Homeowners tend only to think about their boiler when it breaks down, usually in the depths of winter when they need it the most and when it's busiest for the installer.
In fact, according to third party research, almost 56% of people in the UK have gone without heating for at least 24 hours in the last five years, and 19% have had to take one or more days off work because of faulty heating. So, how can installers help their customers and make sure their heating doesn't fail in the first place?
One way is to take advantage of the latest technology that's on offer and can do much of the hard work for them. Technology advances and Wi-Fi enabled devices now mean that the latest boiler controls can do so much more.
This generation of smart controls can make servicing easier and less time consuming. Visiting customers' homes and diagnosing faults can take up a lot of time in an engineer's diary. With these thermostats, installers have the opportunity to connect to the boiler remotely and identify faults or servicing requirements without having to actually visit the property. Building this relationship and level of trust will ensure you can make the service experience better for your customer and allow you to demonstrate that you go the extra mile for them.
By installing smart controls, customers can take control of their heating system and make sure everything is working correctly all year round. To make things even easier, the latest internet connected devices often have an accompanying app to allow homeowners instant access to their heating system 24/7, wherever they are.
Vokera's new BeSMART Wi-Fi enabled thermostat, for example, features its own app, which is available on both iOS and Android and works via a smartphone, tablet or on a desktop computer via an internet browser, so users can set conditions from anywhere in the world. These apps are extremely easy to use and understand, bringing control back to the occupants.
Manufacturers can also provide installers with assistance and support to homeowners. With some control solutions and the right systems in place, manufacturers can be permitted access to the boiler and have faults or problems flagged on their systems immediately. For instance, if connected to a compatible Vokèra boiler, BeSMART will alert both the customer and the Vokèra Service Centre if something goes wrong, minimising disruption.
Boiler servicing is an important part of any heating system installation. To make it a more planned, efficient and, ultimately, beneficial experience for all parties, our advice to installers is to use the latest controls packages that are available. Making the smart choice will give everybody genuine peace of mind.