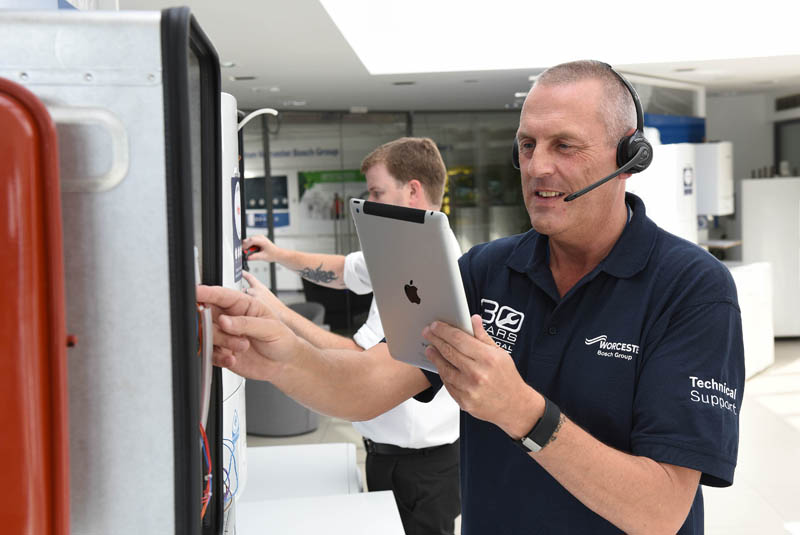 With the smartphone now one of the most vital components of an installer's toolkit, manufacturers are looking at the various ways in which they can make it as simple as possible for heating engineers to overcome the technical hurdles they encounter on a daily basis. This month, we take a closer look at Worcester, Bosch Group's latest innovation and find out exactly how video calling could play an important part in the next generation of technical support.
Manufacturers' technical departments may have relied on drawings and diagrams for years, but for Worcester, making that step away from static diagrams has led to the use of live video in a bid to really get to the crux of the issue an installer is facing.
Worcester's first foray into the use of video as an enhancement of its technical support offering started back in 2014 with the launch of its FaceTime and Skype services. Three years ago, the idea behind its introduction was simply to give installers the chance to connect face-to-face with a technical advisor, allowing them to show an exact component or technical issue in visual form, rather than having to describe and talk it through.
One-way video support
Late last year, however, Worcester invested in its very own video calling system to bring this concept to the masses. No longer confined to iPhone and Skype users, the brand's new one-way video calling service allows any installer with a smartphone to benefit from a more detailed level of assistance simply by granting Worcester's advisor access to their camera.
By using the new feature, entitled Bosch Insight, installers can allow a technical support expert to see exactly what they are faced with. Advisors are even able to annotate images taken by the camera in order to flag what needs to be done for the boiler to perform to its full potential again.
As Martyn Bridges, Worcester's Director of Marketing and Technical Support, puts it, the concept has been introduced to speed up the time it takes for installers to resolve specific queries they may not have encountered before, leaving them free to move onto the next job.
"The heating industry is extremely technical and it is often really tricky for installers to explain their problem vocally over the phone," says Martyn. "We realise that sometimes, the ability to show a technical advisor the inner workings of the boiler might save precious minutes – or even hours – which could be better spent moving onto the next job. How-to style videos are some of the most frequently viewed on manufacturers' YouTube channels, and this takes that very concept a step further – allowing specific scenarios to be shared visually in real time, to make sure any advice given is as helpful as possible."
How does it work?
Once an installer has called Worcester's Technical Support department using their smartphone, one of its advisors will take the call to establish what the problem is.
If the advisor decides a video call is appropriate, a link will be sent to the installer via a text message.
By clicking on the link, the installer grants their advisor access to the camera on their smartphone, beginning the video session.
Worcester's advisor can then view the particular scenario through the installer's camera, helping them to solve the problem quickly.
The advisor is also able to save and annotate still images taken from the issue at hand, helping them to be specific with any advice whilst also ensuring action is taken against any recurring issues.
What are the benefits?
The quick and easy process allows a team of experts to see live diagnostics rather than having to rely on a description.
Problems can be solved even quicker, reducing time spent on the phone.
What are installers saying?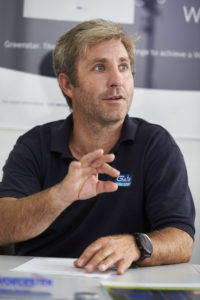 Andrew Gair, Gair Gas Ltd., Hampshire: "What I find useful is when the person you're speaking to can walk around and look at the boiler. If they can see what you're dealing with, rather than just looking at the handbook, and say "I see what you mean" then that's good. I think there will come a time when video calling is the default option. It's just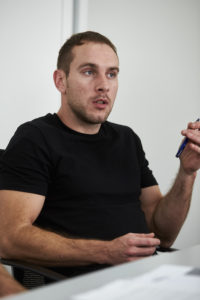 getting the 3G or 4G signal consistent enough to make it a viable option."
Richard Walsh, A W Plumbing, Heating & Renewable Energy, Llangollen: "I've used video calling before, and found that it's really helpful in explaining what the problem is."
For more information on Worcester's technical support, visit: www.worcester-bosch.co.uk