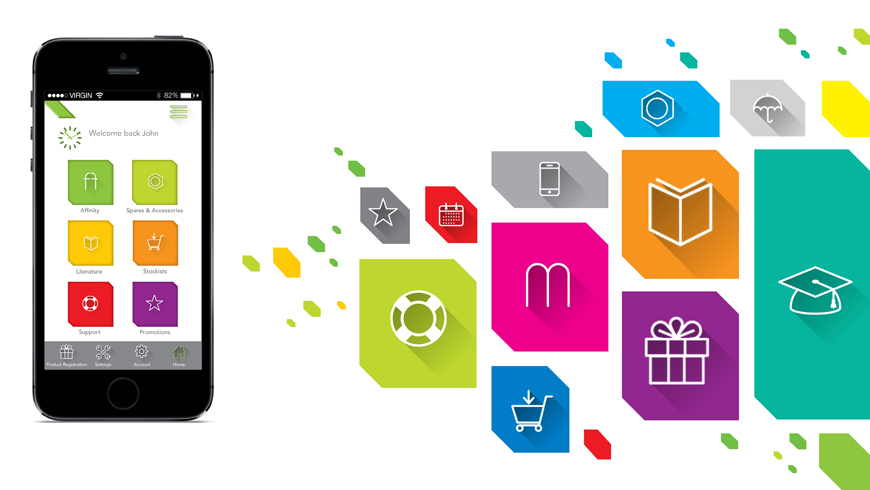 Customer feedback is essential in driving product development and innovation. Alister Maclachlan, Product Director at Vokèra, looks at how engaging with installers helps inform the boiler design and manufacturing process.
Over the years, we have seen boilers change dramatically with the performance, energy efficiency credentials and aesthetics of the humble appliance improving greatly. Technological improvements have obviously played a key role in some of these changes but manufacturers also pay particular attention to the views of installers, who help refine and drive the direction of boiler design.
For us, listening to installers and gathering feedback is an ongoing endeavour. It is only by being pro-active in this approach that we gain the valuable and useful information from the market that ensures Vokèra continues to deliver on what installers demand. Our latest installer research has thrown up some interesting views on what features are important in a boiler and how installers select the right boiler and brand for each job.
Firstly, we asked them to select the top 10 most important features that they look for in an appliance – options available to them included having a rear flue option, extended warranties, a high modulation ratio and the aesthetic. We then asked them to choose the top five factors that influence their choice of brand.
The results were illuminating. The majority of recipients were concerned with DHW performance and over 74% of the people questioned made this their top ranking feature. This was closely followed by the demand for a five year plus warranty and a built in filling loop at 70.91% and 66.36% respectively.
Our study also showed that installers want a boiler that is lightweight and can fit easily into a kitchen cupboard. Plug-in controls also ranked high up on the list, demonstrating how important the development of this and other energy saving technologies is to the future of appliance technology.
When it comes to selecting a boiler manufacturer, installers responded by saying that it's reliability that matters. Of those we surveyed, 83.64% of installers cited this as the key reason for their brand choice. Other factors are also weighed in the decision-making process. Installers told us that they are keen to select a brand with great technical support (78.18%) and that offers boilers that are simple to install (66.36%).
The feedback we yield from these market surveys impact on the way we develop and improve our products. In the last few months, we have made significant improvements to our existing product offering to ensure that we are meeting the priorities of installers.
Take DHW performance as an example – despite its small dimensions and low-lift weight, the Vision 30C delivers 12l/min of hot water. It also incorporates a pre-heat function and large DHW heat exchanger, thereby enabling the fast delivery of hot water. This feature, along with its compact weight, dimensions, and a rear-flue option, are as a result of listening and paying attention to the wishes and needs of our installer customers.
In May 2013, we went back to the market to review the Vision range directly. Installers requested that a filling loop be included on the Vision combi and a built in high-voltage relay on the Vision System and upgraded display be added and Vokèra added these two benefits in September last year.
As our latest research shows that it is not just the technology within the boiler that installers are interested in, there are other factors which affect buying decisions. Warranty is one of them. So, at the end of last year we introduced five-year warranties on the Vision boilers as standard. We have recently looked at this issue again and Vokèra is now offering the option for a Vision seven-year warranty. We recognise that this added value is important to customers who are pushing the demand for value for money back to installers and the brands they recommend.
We are constantly in touch with installers, inviting them to contribute their opinions through feedback forms. Each year we receive several thousand responses via the feedback forms. These forms feature questions about specific products, particularly during the launch phase, and more generic questions about technical support, service back up and help us develop products they want.
Listening to and understanding installers is important, but it has to be more than just mere lip service. At Vokèra, we listen and take action on the information and feedback that we receive. It's been a major factor in our recent innovations, and will continue to be a key part of our business moving into the future.
Affinity update
Another example of how we listen to installers is our updated Affinity loyalty scheme. Following extensive consultation with the market, we have completely revamped Affinity to support, inspire and motivate the modern, digitally-driven installer.
Originally launched back in 2006, Affinity has grown to become one of the heating industry's most successful loyalty schemes. For 2014, Affinity has been remodelled to retain the essence of the scheme that focusses on giving unparalleled support and rewards to installers, which has made it so successful. The new Affinity has evolved to embrace the demand from today's installer for a loyalty programme which is easy to access, 24/7, from whichever device they are using. To get on board with the scheme, installers can simply register through the Vokèra App or via the Affinity website, it could not be easier.