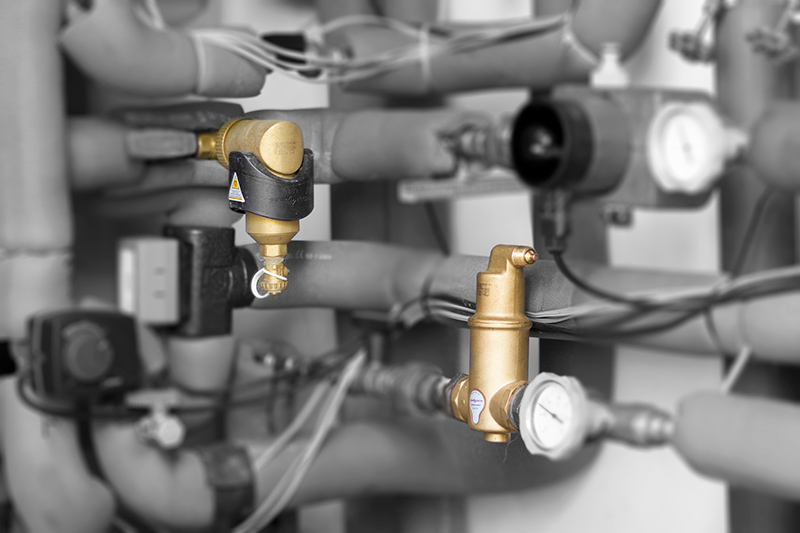 The issue of sustainability is a significant topic in the sector. Dave Goodyer from Spirotech considers the implications for installers and how the industry can contribute to a greener future.
There are a number of definitions of sustainability. But in essence, we are talking about the use of resources, and finding ways to rebalance consumption so that the needs of today can be met without impacting adversely on the needs of tomorrow. The ultimate aim is to bring about change so that the environment is better protected and better respected.
The heating and plumbing industry, as with other construction sectors, is in a great position to make a positive contribution towards this objective. Finding more sustainable solutions goes much further than finding an alternative fuel source. We can also make progress by being selective in the technologies we use, by considering the materials products are made out of, and by adopting more eco-friendly working practices.
Legislative drivers
Of course, much of the direction of travel and how quickly this 'green' objective can be achieved is enshrined in, and driven by, legislation.
The UK government's Future Homes Standard, to be introduced by 2025, directs that all new-build homes will be 'future-proofed' with low carbon heating and improved energy efficiency. Further down the line, in 2050, the ambitious target of the country having Net Zero carbon emissions will need to be met.
This will have major implications for boiler manufacturers, as 'traditional' forms of energy for fuelling heating systems, such as natural gas, are phased out and new ones such as hydrogen are introduced.
On the 'wet' side of the equation, whatever fuel is adopted for heating, the removal of air and dirt will still have a vital role to play in maintaining the quality of the system fluid and protecting the system itself. This, in turn, will help keep the system performing at optimum levels, making an important contribution to minimising energy consumption and broader ambitions to lower carbon emissions.
System protection
As all good installers know, it is fundamental to the running of a wet heating system that if the quality of the fluid is impaired, efficiency will be compromised, no matter how well the boiler and pumps are functioning.
Despite the increase in uptake of dirt separation and deaeration technology by heating engineers in the UK over the past few years, there is still a long way to go to meet the levels of which it is adopted across Europe.
Installers can play their part by making homeowners aware of the merits of deaeration and dirt separation; not only will it lead to a more efficient system and lower energy bills, it will address their wider concerns about the environment.
Brass is class
Another choice to be made is around which products to use, or more specifically selecting products not just for their functionality and effectiveness but also that meet today's 'green' agenda. Society as a whole has turned against plastic, particularly single-use plastics, concerned about its impact on the world around us and the oceans.
As well as dramatically reducing the use of plastic bags, pressure from consumers has led manufacturers to look at more sustainable packaging and also applying this to the materials their products are made of.
Spirotech's dirt separation and deaeration units are manufactured out of brass, which can be recycled indefinitely. In fact, brass is one of the most recycled metals in the world. Coupled with their sturdiness and longevity, with the benefit of a 20-year performance guarantee, it is no surprise that they are a popular choice with installers.
The trend towards living more sustainably is only going to gather momentum, and installers can play their part by raising awareness among home owners of the consequences of their choices.