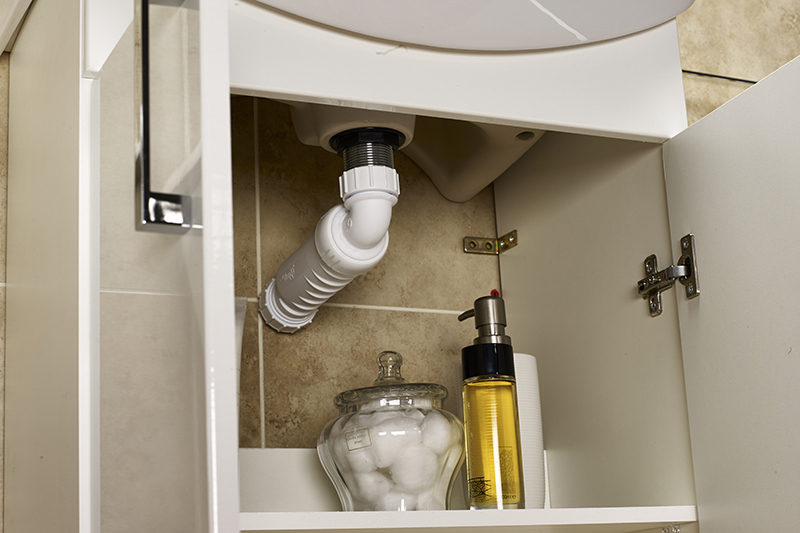 Steve Skeldon, Product Manager at Wavin, takes a look at the advantages of waterless traps.
As the industry picks up again, making sure you have time to work on those bigger, more profitable jobs is vital. Returning to a project just to fix a broken trap in a customer's property can be frustrating and tedious, so let's look at some alternative trap products you can recommend to keep your customers happy and your schedules more flexible.
As water-filled traps use a reservoir of water as a barrier between the home and the wider drainage system, they can be impacted by evaporation, leaking or siphonage.
A waterless trap however, such as Wavin's HepvO, has a self-sealing valve made from a unique membrane, so doesn't rely on a water reservoir to function. The valve opens in response to water pressure, but will instantly shut tightly when not in use, creating a reliable airtight seal that minimises the risk of failure. HepvO is also not affected by siphonage so won't allow the escape of foul air into the living space from the drain or sewer.
Confined spaces
Aside from the benefit of being a much more reliable solution, advanced waterless traps like Wavin's HepvO are also easier to install. Created with plumbers in mind, they're designed to be easy to handle and can be installed quickly, with minimal hassle. HepvO even has directional flow arrows making sure this process is as seamless as possible.
Waterless traps tend to be smaller than traditional solutions too, as they don't need to incorporate a U-bend, so they can be easily used in more confined spaces, like underneath a bath. Their more compact size means they can be fitted both vertically or horizontally too.
While products like exposed sinks become increasingly popular, the smaller, sleeker look of a waterless trap also helps it appear more discreet. So, it can be ideal for customers with minimalist design schemes. Waterless traps, like HepvO are also quieter than regular solutions as they are not prone to that well-known gurgling sound we associate with a sink or bath draining. This makes them ideal for spaces where acoustic comfort is prioritised or a more premium-feel is required.
The straight through design and flow rate also prevents possible blockage risks like food waste and sediments.
Additional applications
If you're working on a holiday home or commercial property like a big office, these alternative traps are a great choice. Water-filled traps are more likely to dry out while rooms are vacant, leading to failure and an unpleasant experience for the next person to enter the room. By installing a waterless trap, customers can be assured that their properties will remain odourless, clean and fit-for-purpose when they return.
www.wavin.com/en-gb/catalog/waste-water/waterless-traps/hepvo-waste-valve