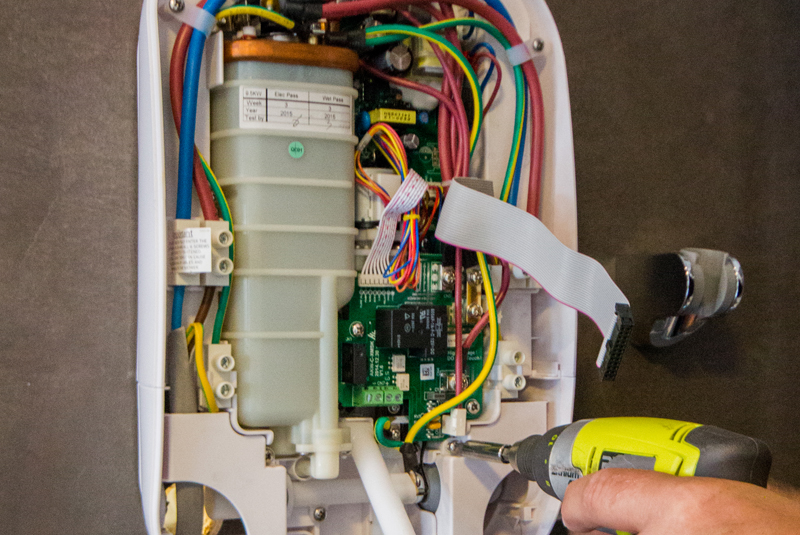 Using mobile and smart devices to control functionality in a home is becoming increasing popular and commonplace. James Dadd, UK Marketing Director at AKW, explores the latest in smart innovations and how this growing trend will affect installers.
Smart devices such as smartphones, tablets and even wearable technology such as smartwatches are now commonplace in the majority of UK homes. The market for such devices has exploded in recent years and has infiltrated the way that people work, play and, increasingly so, the way that they live in their homes. In fact, the global smart home market is expected to more than double and grow to be worth around £40 billion by 2020.The reason is simple: they make life easier. When combined with household products and systems, smart devices enable users to remotely control, program and automate anything from opening and closing curtains to heating rooms and monitoring energy consumption.
The increasing use of smart technology within homes extends beyond living areas such as the kitchen and lounge and utilities. It has made its way into the bathroom, with smart showers proving to be an ever more popular alternative to the more traditional, older style of electric showers found in homes across the UK.
The AKW iCare smart shower is one such example. It combines Bluetooth connectivity and wireless remote technology to enable users to control the shower using either a remote control or an app downloadable to their smart device. Users are able to control when the shower is turned on and off, as well as how long it should run for.
The solution was initially designed for the less able, allowing their carers to control the temperature of water and adjust the flow, while also ensuring that the shower user couldn't override the settings, which eliminates the risk of scalding. However, the simplicity and advanced functionality of the solution has also appealed to the mainstream domestic market.
The latest smart showers are designed to appeal to a multigenerational market, with ease of use as much a priority as aesthetics. Leading manufacturers are going beyond this. They are designing products to provide a greater 'shower experience', which give the user the feel of a massage and the drench of water but also great looking products that don't compromise on performance or safety. It's an area that manufacturers are continuing to develop and in the future the smart shower could potentially allow for remote diagnostics monitoring as well as providing more luxurious services such as streaming music direct from the Internet.
While the look, feel, performance and usability of smart showers may be the priority for homeowners, leading products have also been designed to enable quick and easy installation. A key feature of the latest smart showers, for example, is the shape and the size of the shower unit itself. When fitting a replacement shower system, installers are faced with making good any marks left on the tile or wall by the existing unit. This adversely impacts on the time it takes to complete the installation process, which could be spent on other jobs. Smart shower units from leading suppliers are designed to have a universal size and shape to completely cover marks, enabling installers to cover the area left by almost every manufacturer's model without the need for additional tiling or touch ups.
Further to this, in the process of replacing an old shower with a new one, installers are often faced with compatibility issues. With such a wide range of units supplied by various brands, there is no standard cabling and pipework on showers, which complicates and slows down the installation process. The latest smart showers are designed to work with existing cable and pipework to simplify and speed up the process for installers.
With smart shower designs more aesthetically pleasing and functional than alternative options on the market, demand for these solutions is set to continue to grow, but it is not just users that will benefit from new designs and technology, installers can also benefit. And as technology advances further and new designs are developed, we can expect to see smart showers make life even easier for both user and installer.