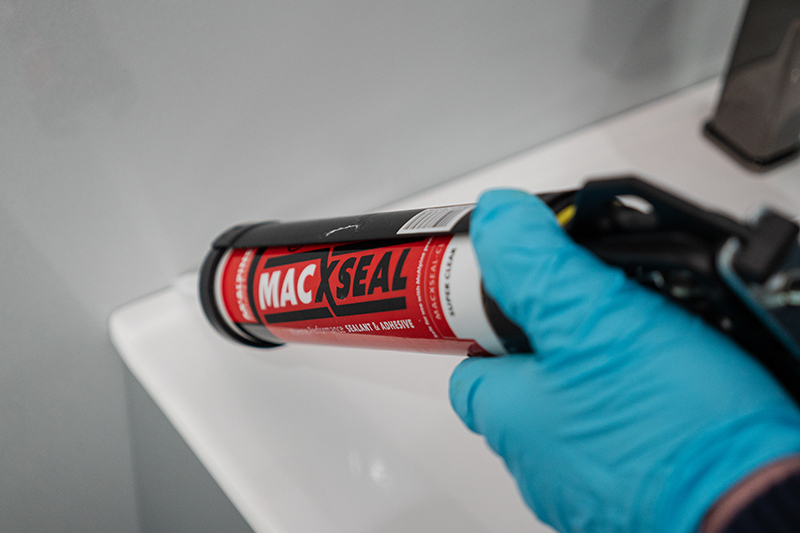 Choosing the right sealant and adhesive can reduce call backs, prevent damage and make sure your installation won't be compromised, says McAlpine Plumbing Products.
Plastic fittings are an integral part of most bathroom, kitchen and toilet installations and play a crucial role in stopping noxious and toxic gases entering a home or building. In fact, plastic fittings are so popular that some manufacturers produce over 5,000 products. From plastic traps to waste pipes, from WC connectors to wet room solutions, there is a product for just about all applications.
Although the products are produced to stringent quality standards, it is important that some chemicals, in particular certain acids, are not used on plastic fittings. Certain silicones release acetic acid upon curing and you will know it from a strong vinegar-like smell.
When acetoxy silicone is used with a fitting, it can cause a degradation in the plastic which makes it splinter and break. In simple terms, it's plastic decay. This breakdown leads to stress cracking, which leads to leaks. This in turn can cause major issues for tradespeople. When McAlpine investigated the use of sealants and adhesives on its products, it was not satisfied with those products which are acetoxy. The company was also keen to have a product that contained no solvents or isocyanates which can cause skin irritation and breathing difficulties.
"Our reputation is built on not compromising on the quality of our products. We test them to destruction. We decided to test sealants and adhesives to see what would work best with our range – and that's when we decided to invest in our own," explained Ross McAlpine.
"So, we created MACXSEAL and it is the only sealant and adhesive tested and approved for use on McAlpine Plumbing Products. It bonds, cures, and seals quickly and has a high strength grab. It is resistant to UV radiation and general weathering – and importantly, it won't compromise the quality of your installation either."
MACXSEAL is not just suitable for plastic plumbing fittings, it can be used in a wide range of applications. Available in Brilliant White and Super Clear, it is compatible with most plastics, timber, metal and for sealing expansion and construction joints. It can be used for sealing baths, sinks, vanity units and toilets, tiles, mirrors, metals, wood, stone, concrete, marble, and brick. You can even use it on wet surfaces, and it contains a fungicide to combat mould and bacteria growth.
"Part of our success over the last 100 years has been supporting plumbing and heating installers," continues Ross. "We wanted to bring them a sealant and adhesive they can trust, not just on our products, but for those other jobs too – whatever your trade, it is the only tube you will ever need."