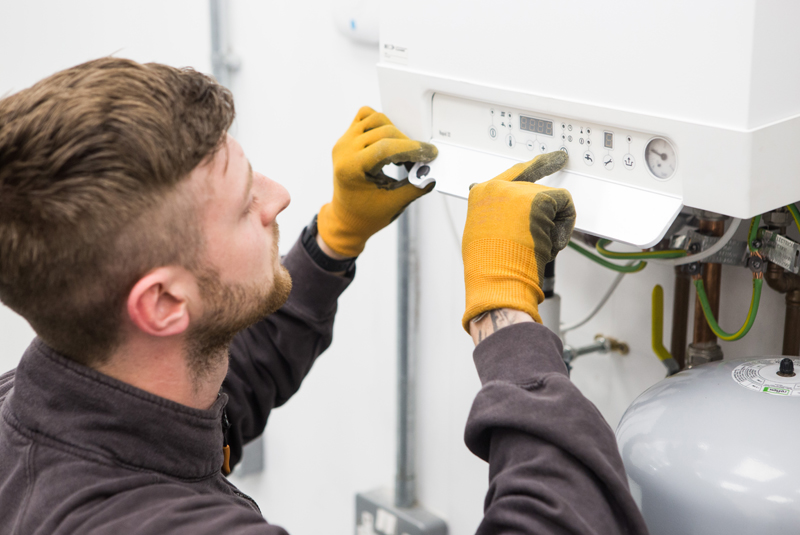 PHPI speaks to the team at Rated People to find out how you can turn the dial up, win more work and earn more money.
Just as there's no such thing as a typical customer, we know there's no such thing as a typical tradesperson. You might have run your own business for years, or be new to the game. You might want to grow your business and have 20 vans on the road, or you might have no plans to grow but just want access to a steady stream of work when you need it.
Whichever stage you're at, the one thing we hear time and time again is that tradespeople want more customers. But how do you go about it?
Be visible online
Homeowners will often do online research before they hire someone for their projects. If they can't easily find information about your business, they're likely to consider a different tradesperson for the work. It's important that you have an online presence to establish your credibility and reassure homeowners that you can be trusted to bring their own home improvement projects to life, or complete maintenance work to their satisfaction.
Online reviews should play a key part in your online presence, showing that other homeowners have used your services and had positive experiences. Around 88% of consumers say that they trust online reviews as much as personal recommendations so making sure you've carved out a space online to collect regular reviews from your customers has never been more important. At Rated People, we give all tradespeople their own Google-friendly profile page which can either act as the focus of their internet presence or complement their own websites. These profiles are updated every time a homeowner leaves them a review.
Practice great customer service
When it comes to making a good impression and ensuring that a customer is happy to recommend you to others, the way you conduct yourself is key. You may have done an amazing job but they're unlikely to spread the word if they don't feel you've been friendly and helpful. Anything you can do to make a homeowner feel at ease will also play an important role in securing repeat business.
Dress in branded clothes
When you turn up to a job, dress in clothes that display your company logo or name and make sure that any quotes or business cards display that same logo or name. This will show that you take pride in how you're coming across to customers, which implies that you also take pride in your work.
Be crystal clear in your communications
We carried out a survey to find out what things homeowners find frustrating about tradespeople and found that 37% of felt that they'd been overcharged for a job. As the pro, you'll know how much something should cost, whereas an average homeowner might not. To counteract unrealistic expectations, it's helpful to detail what a homeowner would be paying for. Explain what a deposit covers, break down a written quote and state whether it includes VAT. It's also good practice to provide a receipt after each payment. There might be an element of the job which carries unknown costs. If that's the case, it's worth explaining this early on, so that no surprise costs come their way at a later date.
If you manage their expectations from the get go, you'll be on to a winner and that's something that can extend out from the financials to how they can expect the project to be handled. Communicate those little details that relate to how you'll take care of their home, such as using dust sheets and cleaning up afterwards. Some work can involve rooms being off limits while they're being worked on. If that applies to a job, be clear on how long the customer can expect the rooms to be out of use.
Check in with them afterwards
Once a job's done, it's easy to move on to the next customer. Checking in on the work you've completed will demonstrate that you care about the service you provided and are keen to make sure the homeowner is happy with your service. It's also a great opportunity to ask them to leave you a review online and remind them of how they can reach you should they need to. A quick phone call or email can go a long way.
Embrace technology
The right tech can save you money and help you get through routine jobs faster. Make use of software to create a database of customers and include dates of when you completed work for them. This way you'll know if and when it's a good time to contact them and see if they'd like more work done. No matter your trade, it's far easier (and cheaper!) to keep an existing customer base than obtain a new one. To free up your time, invoice management software can mean you spend less time doing admin and leave you with more time to spend on finding more work and improving your online visibility.