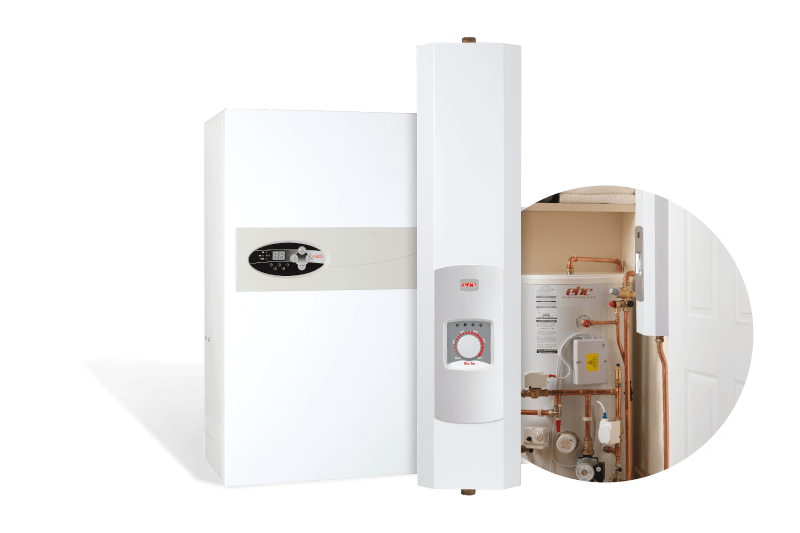 With interest in electric heating likely to increase in the coming years, PHPI asks Bill Walters, Managing Director, The Electric Heating Company Ltd (EHC), about the possible changes to come and the company's view on the opportunities ahead.
2020 was a year unlike any other. How has the pandemic affected the electric heating market and your business?
The pandemic has undoubtedly influenced the economy. However despite the uncertainty it would appear that Electric Heating is demonstrating robust growth. This in part is due to the forthcoming legislation changes which has encouraged interested parties to take a closer look at the advances and increased product offerings within the electric heating market. At EHC we have experienced a significant upturn in sales resulting in a record turnover for 2019/20.
Do you think the government's recent commitment to a Green Industrial Revolution will stimulate interest in electric heating?
We are already witnessing a significant growth in design requests for a host of project types which historically may have used gas boilers. As the Carbon Footprint for electricity in the new SAP 10.1 calculation is so close to natural gas, the introduction of electric heating is the way forward for future Apartment Blocks and homes which are ideally suited to the controllability offered by electric heating technologies.
What kind of resources do you have available to help installers who may be unfamiliar with electric heating become more knowledgeable and confident with the technology?
We have an excellent Technical Department which is well manned to offer advice and solutions dependant on requirements for all our clients. We also offer a Design Service to assist with product selection and heat loss calculations for new-build projects. Our AHC Accredited Scheme has become very popular throughout the UK with Installers committed to installing and servicing electric heating products.
What do you feel are the main misconceptions about electric heating and how would you address these?
During our early years we experienced resistance to electric heating because of outdated Storage Heaters and the associated running costs. This resistance is becoming a thing of the past as it is now common knowledge that electric heating provides heat on demand 24/7 and with the advances of Smart technology and requirements of Lot20 which offers increased controllability. There is also wider scope to source improved Electricity Tariffs from a host of providers.
Although all installations are unique, what are the main considerations heating engineers need to be aware of if they are installing electric boilers?
Installing an Electric Boiler is very similar to installing a Gas Boiler, however it is very important to calculate heat loss requirements to ensure that the main fuse within the property is capable of coping with the boiler output. It is also essential to be mindful of the cable sizing to ensure it is sufficient for the boiler rating. In the event that there is an electric shower in the property it is good practice to install our Shower Sensor to ensure that the electric boiler and shower do not operate at the same time.
Is a specific type of cylinder required to work with an electric boiler?
It is possible to install a direct cylinder in properties that have Electric Boilers as the main Heat source. An indirect cylinder is more popular in properties where there is a requirement for larger amounts of hot water. We recommend an 'S' Plan configuration as it provides the end user with 'heating only', 'hot water only' or both at the same time for total controllability. Using an S plan also gives you the option to store free energy where a PV system is installed where a diverter can send free power to the cylinder saving money and energy.
Although not hugely common, do you have a solution that can help properties with aging Warm Air installations?
Anyone looking to replace old Warm Air Heating systems with the latest highly energy efficient technology may want to consider the advantages of an EHC Comet Electric Boiler & Aquair Heat Interface Unit (HIU). This is possibly the most unique and versatile HIU package available and will provide all the benefits that a centralised heating system can offer, but with a host of additional advantages.
Are your electric heating solutions backed by a warranty?
All our Electric Boiler Products offer a standard 2 Year Warranty. We also offer Extended Warranty Schemes which vary dependant on product type.
www.electric-heatingcompany.co.uk
EHC outlines a way to replace warm air heating
The advantages of Warm Air heating are frequently overlooked as homes built over the last thirty years have generally tended to be heated by gas or oil-fired boilers connected to radiators. However, back in the 1950's domestic Warm Air heating had become the first popular residential heating system.

Now there is a need to replace aging gas fired Warm Air heaters. This may be in a tower block or a single residential property. Unfortunately, many of the existing Warm Air heaters are now obsolete and the replacement of them with a similar system can be difficult.

Those looking to replace old Warm Air heating systems with the latest highly energy efficient technology may want to consider an EHC Comet Electric Boiler & Aquair Heat Interface Unit (HIU).

A boiler/Aquair package can replace existing warm air heating operating on gas or oil. The new package can utilise the existing warm air ducting system, cutting down installation time and inconvenience.