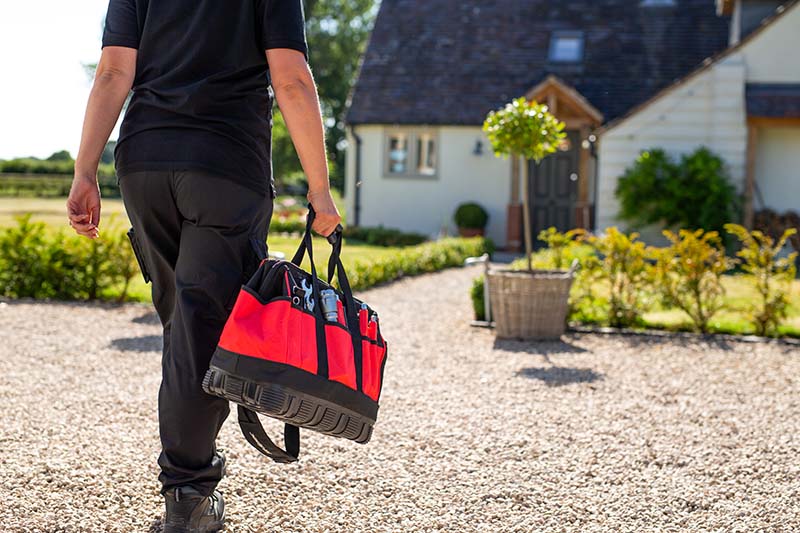 Karl Bateman, National Specifier Manager at Calor, answers some of the most common questions about LPG and BioLPG.
Nearly four million rural homes in the UK do not have access to mains gas, according to the Energy Savings Trust. Instead, they rely on alternatives such as oil, electricity or solid fuel for heating, hot water, and cooking. This means there's a significant potential market for customers who could be interested in LPG.
Additionally, the government's new Clean Growth Strategy means many off-grid homeowners may consider cleaner, renewable, lower carbon fuels, such as BioLPG.
What is BioLPG?
Carbon reduction is becoming a major focus for homes and businesses across the UK. It is hoped that the use of fuels such as BioLPG will provide a major boost to the country's efforts to achieve targets both in terms of emissions reduction and renewable heat deployment.
Available to bulk tank customers, BioLPG is chemically identical to standard LPG, but is created from a blend of sustainably sourced materials. It's delivered in the same way as conventional LPG, has the same efficiencies, and can also reduce your customer's carbon emissions compared to heating oil.
With BioLPG, there's no specific training required – as it's classed as a 'drop in' fuel and is compatible with all LPG appliances So, anyone that is LPG qualified and on the Gas Safe Register can both recommend and install it.
Is it difficult to become LPG qualified?
To become LPG qualified, gas-certified installers only need to complete two key qualifications.
The first of which is CCLP1: Core LPG Safety Training and Assessment. This is a Gas Safety qualification and is required for any engineer wishing to work on LPG installations or further their training.
The second is CONGLP1 (PD): Conversion of Natural Gas to LPG. This allows an installer to convert all of their existing natural gas qualifications to their equivalent LPG counterparts.
Calor will manage everything from tank specification to siting. In some cases, the tank can be installed in just one day, including civil works, external pipework, delivery and installation of the tank. This leaves the installer to carry out the boiler installation.
Are LPG boilers expensive?
Switching to an LPG boiler can be a cost-effective option for off-grid homeowners, with an LPG boiler costing an average of £900 less than an oil boiler, according to our comparative pricing. As well as costing less to purchase, many LPG boilers have also been proven to achieve efficiencies of 90 per cent or more. This energy efficiency makes them kinder to both the environment and the customer's bank balance.
How can Calor help?
Calor offers support and incentives to the boiler installers on its Installer Scheme; all installers are listed on the Calor website under the 'LPG boiler installer finder ' tool, enabling homeowners to find a local installer near them.
The company also pays installers up to £250 for a domestic lead, and £500 for a commercial lead, which will be paid once the customer has their first fill of gas.
It's clear that the case for greater energy efficiency is strong. With off-grid fuel options limited historically; LPG and BioLPG provide rural, off-grid homeowners with a renewable, sustainable option which installers can continue to champion.
With the Government focusing on initiatives, such as the Clean Growth Strategy, which includes proposals around reducing the installation of high-carbon heating systems in new and existing off-grid homes, there is a clear opportunity for installers to not only contribute to UK efficiency targets, and help the end user, but also develop a new revenue stream for their businesses.
To discover more about Calor's Installer Scheme, visit www.calor.co.uk/installer/why-join-our-scheme