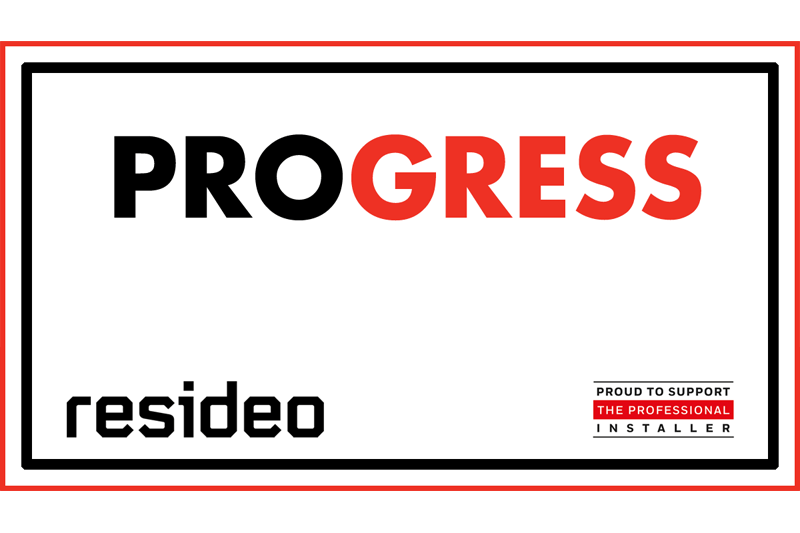 Andy Mansfield, Marketing Communications Manager at Resideo, discusses the heating control solutions for every application.
When it comes to the most appropriate heating control solution for individual projects, a lot of factors come into play.  Size of property, usage demands, usability and budget all dictate the final decision.
To reach the right conclusion for all, professional installers need to be fully aware of the range of solutions available to suit particular circumstances.  By doing so they can provide the very best service delivery, enhance their reputation and secure repeat business.
With technology evolving at rapid speed, it pays to keep abreast of new market developments in the heating controls market and combine this knowledge with the requirements of the project in hand.
As makers of Honeywell Home branded heating controls, we strive to ensure that the professional installer can access the right solutions for the right job.
Once a heating system is planned – and as it is the most complex system in the home, it is important when addressing the need for controls to plan properly – the right type of control will not only help monitor the temperature, but also assist in balancing the system and protecting it.
Property owners and facilities managers are increasingly demanding high levels of energy efficiency in their housing stock, and the choice of heating control is one of the most important elements in achieving this goal.
The Honeywell Home T3 programmable thermostat range has been developed to provide intuitive heating time and temperature control for a wide variety of installations, especially where a large number of thermostats are needed, such as social housing portfolios or new build developments.
It provides automatic control of domestic heating systems with a host of features, including, optimum stop, start and delayed stop functions that learn how the room is heated and can regulate start up and cool down periods for greater control of comfort levels.  It also comes with a clear and simple screen interface that offers easy temperature and timing adjustments.
With consumer expectations now seeking home heating flexibility, multiple zone set-up demands in the home are being increasingly sought after.
The ability to control of heating and hot water or two heating zones thanks to the T6R-HW thermostat, or up two 12 zones with evohome, can provide solutions that will delight the customer.  Enabling users to remotely view settings and schedule smart thermostat changes via an app on a smartphone or tablet, provides next generation functionality that is set to become the norm.
Honeywell's HR91 extends the applications that evohome can satisfy into areas where there is a need to cater for high traffic within the zones.  This includes multi occupancy residential areas like bed and breakfast properties, and light commercial applications such as schools and nurseries.
The work of the installer can be diverse and provide different challenges on a daily basis.  Having solutions they can rely upon will help them deliver the very best service standards.
For more information, visit youlearn.honeywellhome.com
For more information on how we're supporting professional installers, visit www.proudtosupport.co.uk