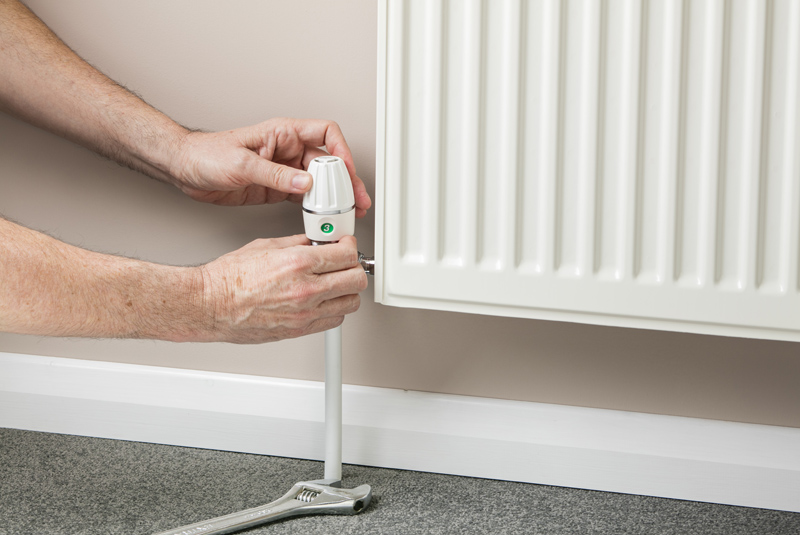 For those installers who want to provide a service that allows flexibility, reliability and trust, Pegler Yorkshire believes it has the solution with the all new Terrier TRV.
"Installers across the UK rely on their reputation and quality of service to meet their customer's expectations," says Sindar Singh, Valves and Heating Market Manager for Pegler Yorkshire. "We are the leaders in TRV technology with over 20 million of our Terrier branded products already being fitted. By using our wealth of experience and state of the art manufacturing facility in Yorkshire, we have now evolved our most iconic brand to help deliver on customer's needs and drive even higher the realisation that energy savings can just be a simple turn away."
Design
The design is described as a flawless slim profile which alters the airflow to an Active Air Flow Vent System whereby the elongated open vents along the body are now enclosed in favour of open vents on top. Tests have shown that this provides a much more efficient flow of air because of the focused air chamber. In addition, the body has been manufactured in a bright white colour with a larger easy grip and easy care surface finish. To accent the design, a feature chrome trim has been added. A clear colour temperature window provides high contrast icons and intuitive colour coded settings. Furthermore, fewer air vents and a smooth surface mean the TRV does not capture dust or animal hairs – which means it continues to work more efficiently for longer.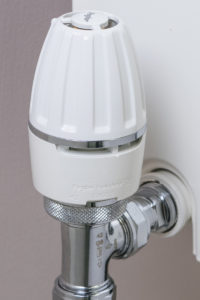 Operation
This has been radically altered to provide a more intuitive low friction mechanism which offers effortless turning making it easy for any dexterity. The temperature settings have been designed to be more sensitive, providing a 'jump to setting' operation – so users can be assured the valve is working to the exact setting they choose. In addition, the thermal head incorporates an ECO touch indicator which makes setting alignment simple just by touch – ideal for those with visual impairments.
Performance
Enhanced by a pure copper element, the performance provides a faster response to temperature changes – 6% quicker than a plated element. The Active Air Flow system draws room temperature air through discrete side vents up around the copper element. The flow of warm air rises effortlessly through the unobscured and protected element and out through the vents on top. Technical tests have shown that the new Terrier provides even better accuracy for temperature settings with a 33% lower hysteresis – therefore reaching comfort levels in a significantly reduced time when compared with other TRVs on the market.
In addition, and to support installers' ongoing quest to inform their customers as to the operation and benefits of a TRV, Pegler Yorkshire has developed a quick guide to 'getting the most out of your TRV'. This guide has been streamlined to ensure readers are able to get to grips with their new valve from the onset. It gives a brief overview on the operation of the product and average comfort level settings which are also displayed pictorially. Each new Terrier TRV has one of these guides around the neck of the valve therefore encouraging home owners to digest the information before they start to use them.