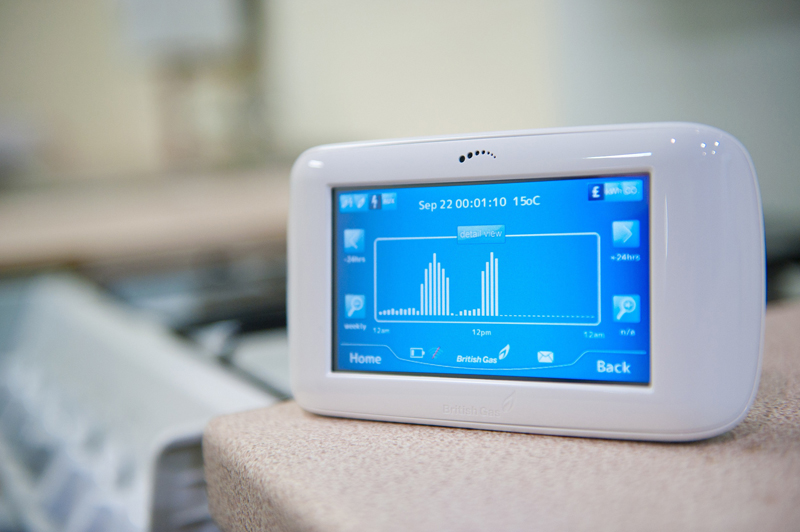 Logic4training's Director, Mark Krull, highlights the potential smart metering offers the UK in general – and installers in particular.
The future of smart metering is looking good, with a new generation of SMETS2 meters currently being rolled out across the UK. These meters are more responsive and more accurate than the SMETS1 devices they have replaced and they're able to offer consumers a lot more. A slight shift in public opinion has helped boost the market too, as people are beginning to understand that smart meters aren't just a gizmo to watch as your washing machine or kettle races through its energy consumption, but part of a bigger picture.
The reason the Government is so keen to fulfill its proposed roll-out of smart meters to all UK homes by 2020 is two-fold. As well as encouraging us to become more conscious of and responsible for the energy we use, the meters are going to feedback information to the energy suppliers. This will help them formulate a much more efficient, smarter energy supply chain to support increasing renewable energy generation.
At peak times, the gap between available capacity and demand is worryingly small. For example, in the winter of 2016/2017, figures produced by the National Grid showed that the UK had a margin of only 6.6% capacity. As a forecasted 75% of the population is going to be living in urban areas by 2050, it will become increasingly important that our energy supply is more responsive, in order to meet growing demand.
We recently hosted a conference alongside smart meter workforce provider, Ganymede – Logic4training is Ganymede's preferred training provider. Taking place on 23rd October in Derby Conference Centre, the event brought together a range of speakers from the industry, including Smart DCC, Gas Safe Register (GSR) and EDF Energy, to explain the challenges (and solutions) to the smart meter roll out.
Installer demand
Following a successful trial last year, the installation of smart meters has been growing rapidly. Alex Henighan, Director of Service Operations for Smart DCC, explained that despite a slow start, 1,000 units were installed between January and May 2018 – installation rates have since been doubling or even trebling each month. As such, there's an increasing demand for qualified fitters.
Many smart meter installers are complete new entrants, particularly on the electrical side, but existing installers will obviously have an advantage – smart metering could offer a short term employment option that gas engineers in particular may wish to explore. Training is provided by the energy companies, with job opportunities available on their websites and through specialist agencies, such as Ganymede.
Whether a new entrant or experienced hand, core skills are essential. The Gas Safe Register, which was represented by Dean Battley, has been monitoring smart meter installations since 2015, in order to help inform the ways in which the industry recruits and trains new smart meter fitters. From the GSR's findings, a focus on techniques such as soldering and flueing, is key.
EDF energy was also in attendance, and explained how its mentoring schemes worked, combining on-the-job learning, under expert supervision, with the classroom. Mentoring is crucial to ensuring competency and safety, while improving retention and creating a workforce that can hit the ground running – tips that are relevant to any business that employs staff.
The bigger picture
To kick off the conference, Andy Pendlebury, CEO of the RTC Group, of which Ganymede is a part, introduced the idea that smart meters are the first step to 'smart cities' where infrastructure is set up to ensure waste is cut to a minimum and peak demand can be met. This 'bigger picture' view is a good one, helping installers and their customers to understand the smart meter's role in a brighter and less energy wasting future.
www.logic4training.co.uk/courses/smart-meters/
What the new SETS2 meters can do:
Offer better connectivity, even in areas of poor mobile reception
Offer more accurate readings on a regular basis
Retain functionality when energy providers are changed
Help customers understand their energy usage and encourage them to take more responsibility for it
Offer the potential for new innovations in energy usage, such as peer-to-peer energy trading