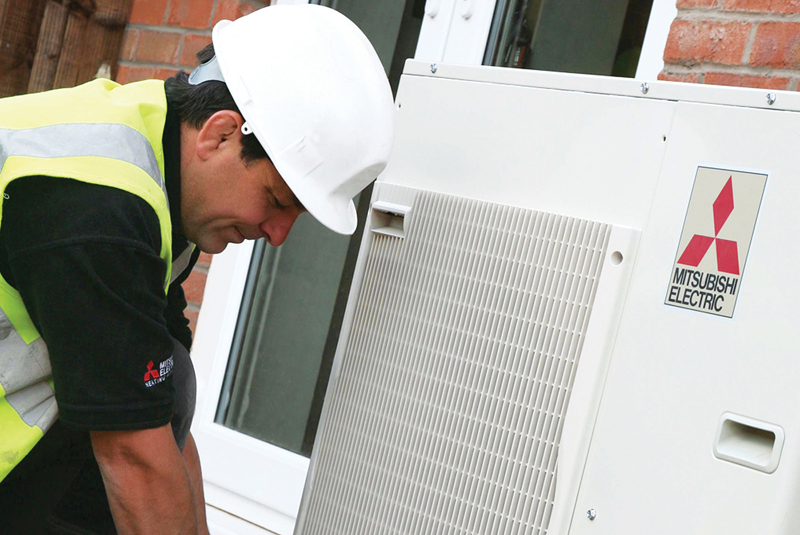 PHPI examines the type of properties that can be fitted with a heat pump.
If you've been following this column, you will know that we're firm believers in heating engineers acquiring the skills necessary to add renewables to their portfolio as the market transitions from gas. But there remain some myths about heat pumps and we thought we'd tackle a couple head on.
Myth One: they don't work with radiators
Heat pumps work very well with underfloor heating as they are suited to the lower flow temperatures required. However, they will work equally well with radiators and, if the panels are sized correctly, they will bring the same energy efficiency benefits from using lower flow temperatures here too.
They can also work with the existing radiators but may need these upgrading depending on their size and output at lower flow temperatures.
And that's another part of the myths around heat pumps. If you want your room heated to, let's say 21 or 22°C, it is much more efficient to have water running continuously around the pipes at 35 or 40°C from a heat pump than it is to heat it in programmed bursts to 55 or 60°C from a gas boiler.
Myth Two: heat pumps are only suitable for new-build
While new homes and buildings are much more thermally efficient than traditional buildings, heat pumps will work very well in almost any building.
Mitsubishi Electric has examples of heat pumps working effectively in a 200-year-old flint cottage, various refurbished, solid brick Victorian industrial buildings and a whole multitude of 'average' properties from terraced homes through to the 'boxes' put up in the 70s, 80s and 90s.
"The important thing is to make sure the right system is fitted to suit the situation," explains Max Halliwell from Mitsubishi Electric. "We are also seeing more and more examples of heat pumps being added to an existing gas or oil boiler to deliver renewable heating for the majority of the time.
"The added benefit for the homeowner is that they then receive quarterly payments for each kW of renewable heat that the system produces, whilst having the traditional system as a backup if needed."
With the Government predicting that we will see heat pump sales of over 1 million units per year by 2030, this is the perfect time for you to look at this as another string to your bow.