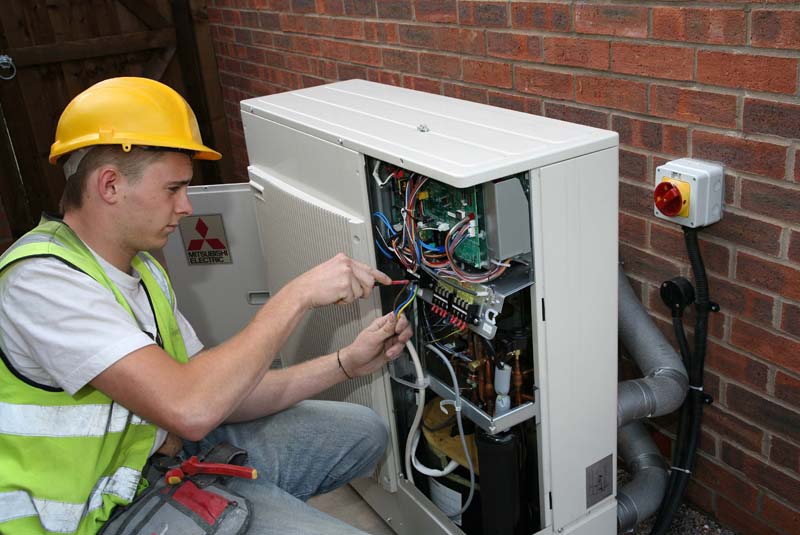 Last month we considered whether now was a viable time for heating engineers to look again at air source heat pumps as a real alternative or even an add-on to existing forms of heating… and promised to look at the thorny issue of MCS.
The 33% increase to the tariffs for air source heat pumps as part of the Government's Renewable Heat Incentive (RHI) is likely to see an increase in the number of homeowners who register an interest in renewable heating – especially as we get out of the cold period, which provides an ideal opportunity to upgrade an aging system.
Renewable technologies such as air source heat pumps do remain more expensive in terms of upfront costs and the savings over gas are often still limited to scores of pounds per year. But over oil, LPG or direct electric, there is a clear advantage in terms of energy savings.
Manufacturers such as Mitsubishi Electric are already reporting growth in heat pump installations since the announcement of the increased RHI tariff. The increased RHI payments are designed firstly to compensate for any higher capital costs over a traditional system and secondly to reduce the payback period.
To qualify for the RHI, the homeowner needs to ensure that both the equipment and the installer are MCS-accredited. However you look at it, that's more paperwork for you, the installer. So is it worth it?
"I'm old enough to remember vigorous debate about the value of CORGI registration when it was first introduced for gas and this was also mirrored when Gas Safe was introduced," explains Max Halliwell, Product Manager for Mitsubishi Electric's Ecodan range of air source heat pumps. "I've seen similar comments on social media about MCS but this is actually being simplified as installers no longer need to do a room by room calculation until the contract is actually signed."
The 33% increased RHI tariff for air source heat pumps and simplified MCS calculations clearly demonstrate that the technology has the full backing of the Government which realises that their greater adoption can make a real and significant contribution to reducing the nation's carbon emissions.
To become MCS-accredited, your company and its practices are assessed by a certification body to ensure that it is able to install the technology in line with MCS001 standard. The body will also inspect an installation site that you nominate.
All the certification bodies have different prices for the certification, and timescales can also differ for the assessment. Further information can be found on the Microgeneration Certification Scheme site: www.microgenerationcertification.org
"Yes, this is more paperwork but we are strongly recommending it to all of the heating partners we work with," adds Halliwell. "After all, when your next customer is definite about wanting a heat pump, are you going to be able to satisfy them or will you just have to walk away?"