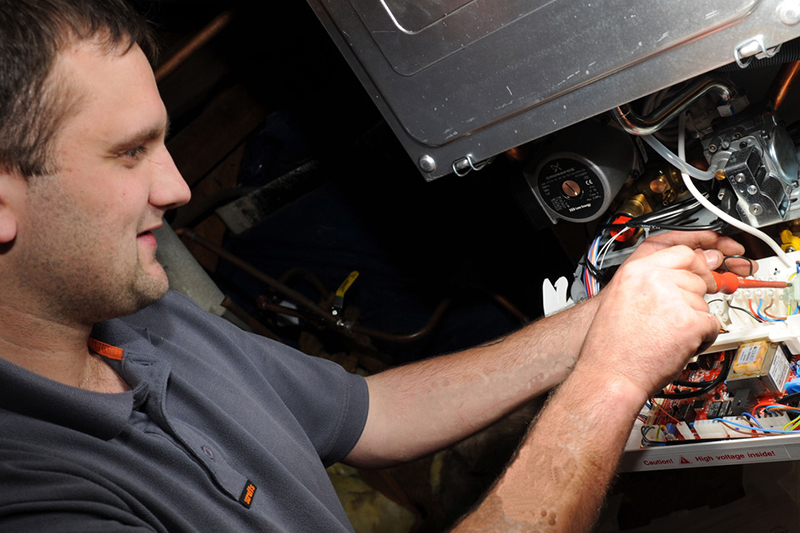 Neil Mattock, Marketing Director and Head of Training at Vokèra by Riello, explains why it's important for heating professionals to ensure that their customers understand the difference between a basic safety check and a full boiler service for domestic boilers.
We know that some consumers are driven purely by price when buying products and services and will invariably be tempted by the cheapest option. However, when it comes to boiler servicing and maintenance this could be a false economy. When comparing quotes, it is important for the consumer to understand what they are being charged for. For example, the lowest quote they receive may just be for what could be classified as a safety check rather than a full service. To help them make a true comparison, we advise heating engineers to make the difference clear to their customers and explain the possible consequences of incomplete servicing. In severe cases this could curtail the life of the appliance and reduce its reliability – poor or inadequate servicing could even invalidate the manufacturers' warranty, which could be very costly for the end-user.
Safety check vs full service
As the name implies, a safety check can ensure the safety of the user and the appliance and covers a comprehensive series of inspections and checks. Among these are a gas rate check and, if it is a room-sealed boiler, completing an analysis of oxygen content in the combustion box. When dealing with a sealed system, it's a matter of relieving pressure in the water circuit and checking the expansion vessel pressure charge is correct. On an open vented system, the feed and expansion cistern should be visited to check if the ball valve is operating correctly, that there is sufficient water in the cistern and that gaps between water level, overflow outlet and ball valve outlet are correct.
These are just some of the safety checks that are recommended and extra measures should be completed when conducting a full service. Also, with a 'to manufacturer's instructions' service on differing boiler types, the amount of work necessary to dismantle one model of appliance to comply with the instructions can be more involved than another. These include removal of the burner door/cover and physical cleaning of heat exchanger flueways. If the appliance has a separate secondary heat exchanger, the access cover should be removed and cleaned inside. Insulation panels/shields should be inspected, and door seals replaced as required by the manufacturer when reassembling. Where the appliance has a separate secondary heat exchanger, the access cover should be removed and cleaned inside. If inhibitors are required in the system water then a sample may be taken and more added if necessary. The final procedure is to bleed any vent points around the system.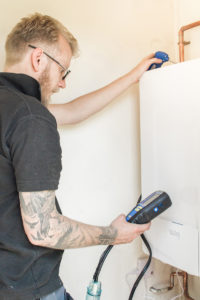 Training support
In order to maintain the safety and reliability of the appliance, it is essential that servicing and maintenance procedures are carried out in accordance with the relevant British Safety standards and the manufacturer's instructions. With this in mind, Vokèra has recently expanded its programme of training webinars with a Service and Maintenance slot. Each month we present an overview of the procedure followed by a live strip-down of a boiler heat exchanger. As there are several heat exchanger types we are highlighting a different one each month.
Since introducing these new webinars we've received really positive feedback from participants. We believe there are three main reasons for their success: firstly, watching a process, rather than just reading it in a manual, makes it easier to imitate; secondly, seeing the correct tools or required parts and the order of work makes life a lot easier (and the job faster); and lastly, some of the reservations that can accompany working on an unfamiliar or 'not your current favourite' boiler are removed.
Service reminder
To indicate what level of servicing is required, most current Vokèra boilers include an integrated service reminder/timer based upon the boiler's true condensing operation. This handy function will alert the user or engineer whether an annual or full service is required (the boiler operates as normal but the display or status LEDs will remain illuminated to draw attention to the fact in a manner similar to that in a modern motor vehicle).
If any Gas Safe Registered/RGII heating engineers would like to take part in one or more of our webinars, they can simply go to Vokèra's website at www.vokera.co.uk and register for the session they want to join and then log on at the appointed time. We've scheduled our Zoom webinars to start at 4pm and 7pm, so busy heating professionals don't have to take time out of their working day to keep up to date with the latest products and practices.
For more information as well as news and updates, visit www.vokera.co.uk or follow Vokèra on Facebook, Twitter and LinkedIn