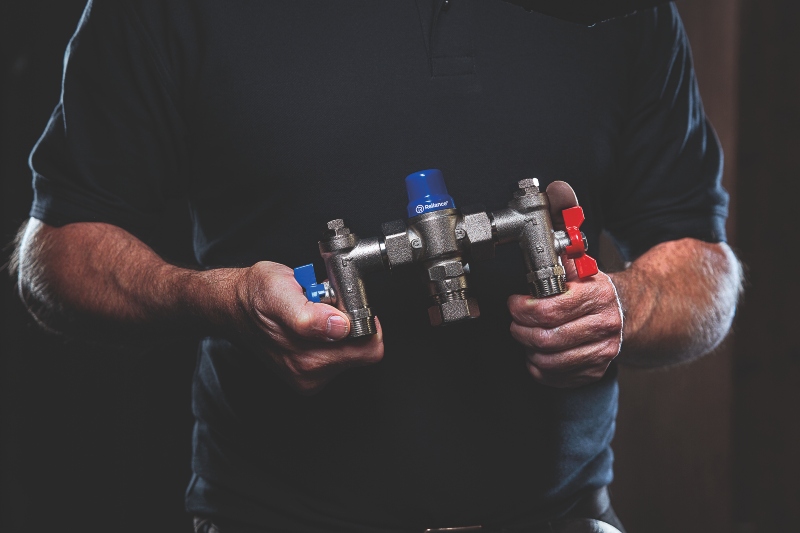 Bart Maris, Vice President of Sales & Marketing EMEA at RWC, believes the government's 'Lifetime Skills Guarantee' announcement is a positive step forward. He looks at what this means for the plumbing and heating industry, discussing upskilling, training and working with manufacturers and evolving technologies with water control valves and underfloor heating.
The construction industry is facing increasing demand for its services, together with a declining pool of skilled labour. In the digital era, a career in plumbing and heating isn't always seen as an attractive career choice, which adds more weight to the growing skills gap. As a major driver of the economy, the sector needs to find answers and make the working environment easier, more rewarding and productive. The recent announcement from the Prime Minister on the Lifetime Skills Guarantee, which gives adults across the UK the chance to take free college courses, is a step in the right direction.
We're optimistic about this scheme as it showcases the importance of lifetime learning in the sector. Hopefully this will encourage more people to take up a career in plumbing and heating, as well as give existing professionals the chance to upskill and train on the latest technology and trends.
The technology and tools that plumbing contractors use are constantly evolving to help improve productivity, increase installer and end-user safety and bring environmental benefits. But it's important that the industry understand the advantages of new innovation and adopt new ways of working. While downloadable instructions and 'how to videos' help, there's no substitute for face-to-face support. This is becoming a noticeable feature offered by manufacturers through training and development programmes ranging from CPDs through to upskilling and 'hands on' sessions. At RWC, for example, our Technical Engineers offer free on-site training, installation guidance, best practice advice and toolbox talks to upskill P&H contractors and help them get the most out of our products.
This is especially critical when working with water control valves or underfloor heating (UFH), where pressures, temperatures and flow rates must be set correctly to ensure safety and performance. For example, our technical teams have helped a number of contractors with UFH projects by offering advice on how to design the most energy efficient system, and give them the confidence of a successful install. In one of our recent projects at the Roxhill Manor Farm, we provided end-to-end installation support to the contractor as it was his first UFH project. This included everything from creating CAD drawings for the system, to providing project estimate, ordering material and offering on-site installation advice.
Our technical teams also partner with M&E contractors and developers to provide installation support for large scale projects, by offering guidance on how to build efficient and leak-proof systems by combining the different brands from the RWC family. In a recent London based project, our technical engineers spent a full week training the plumbing contractors on how to create a secure and reliable first-fix system using our JG Speedfit push-fit range and Reliance Valves' water control valves.
Across the industry, the level of support from manufacturers has never been greater. This and the introduction of schemes like the Lifetime Skills Guarantee are helping build a more efficient and satisfied workforce.