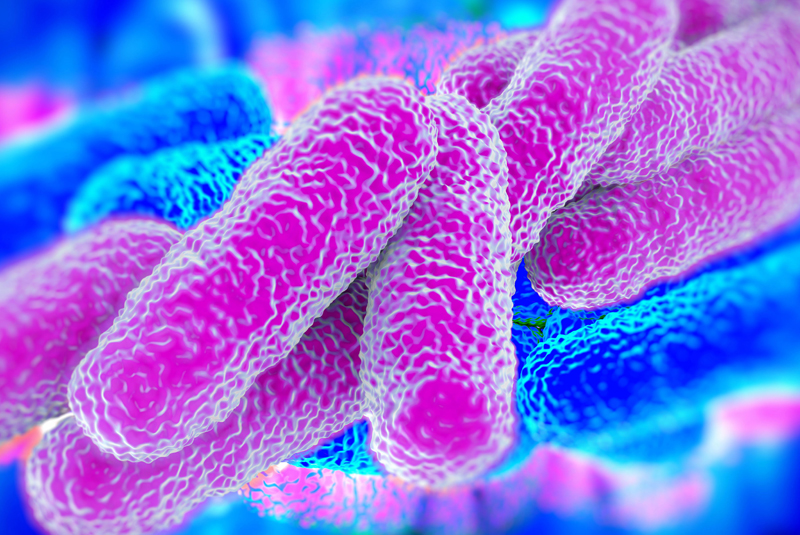 Given that reported detections of deadly legionella bacteria currently exceed 400 cases in the UK each year – with many thousands more thought to be misdiagnosed – continuously operated recirculating plumbing systems should be regarded as essential, writes Kate Armstrong, Product Manager at Wavin.
Legionnaire's Disease, a type of pneumonia, is caused by a bacterium called legionella pneumophilia. This potentially life-threatening water-borne disease is contracted by inhaling the bacteria contained within small water droplets.
Legionella is known to thrive in water temperatures of between 20 and 50°C, with the optimum temperature for growth being 35°C. It can appear where there is long-term stagnation of water and in biofilms – formed when groups of microorganisms adhere to each other on a material's surface – which develop in all water-conveying systems.
It can grow and spread at a rapid rate and its effects can be deadly. And it is very much a current concern. The Paulton Birth Centre, a maternity unit in Somerset, was shut at the beginning of March after legionella bacteria was found on the premises. The case of a man who died after contracting Legionnaire's disease at the Royal United Hospital, Bath, was also widely reported in the same month.
Preventing spread
Continuously operated recirculating plumbing systems, also referred to as ring mains, provide continuous hot water on tap at a minimum of 60°C (+/- 5°C). Drawn water is replenished with an incoming fresh supply to replace it, meaning that hot water is always available at the tap. In addition to offering the convenience of instant hot water that can be pumped to locations a considerable distance from the building's boiler, the systems have significant health and safety benefits as a result of reducing the risk of bacteria build up by avoiding stagnation, and providing a constant high temperature.
Specifying the right piping system
Given the crucial role that ring mains can play in the prevention of the spread of Legionnaire's Disease, specifying the right system is essential for guaranteeing both reliable, day to day use and long-term peace of mind. Already widely specified and accorded a design award in Europe, Wavin Tigris K1 is the proven and perfected system for high-rise residential, healthcare and large scale industrial and commercial projects.
Every facet of the system has been engineered to enhance performance and save time and cost, from the flexible pipe that requires fewer fittings to the speed of press-fit, which also removes the need for hot works permits. Wavin Tigris K1 has been designed to meet the rigorous demands of long-term use, demonstrated by a comprehensive 10-year system guarantee.
The lifetime of a piping system is influenced by many criteria; internal pressure, operating temperature, water quality, disinfectant additives – type and amount, material used, and infection control. Pipes need to be able to cope with thermal disinfection at 70°C or chemical disinfection commonly used in large continuously operated recirculating systems.
Using a specially developed software tool, Wavin assessed its cross-linked polyethylene (PEX-C) pipes and compared its performance to an alternative material, PEX-B, to understand potential lifetime performance of a continuously operated system. The tool looked at two system scenarios – one measured the capabilities of the system at high temperatures with no chemical disinfection, and the other looked at the impact of chlorine levels on the systems life.
In the temperature test on a 40mm pipe, the system's life expectancy when using PEX-C operating at 80°C was in excess of 65 years. When the pipe material was changed to PEX-B at the same temperature, the system could only be guaranteed for 35 years.
Reducing the temperature to 70°C, and introducing a chlorine level of 0.5ppm on a 25mm pipe, the life expectancy using PEX-C was in excess of 45 years whereas the PEX-B pipe could only be guaranteed for 25 years
While both thermal and chlorine disinfection methods clearly affect the life of a system, choosing the right product will mitigate the effects considerably. Wavin Tigris K1's multilayer composite pipe system comprises a fixed stainless-steel sleeve, an aluminium layer to reduce thermal expansion, and a cross-linked PEX-C inner layer which in addition to durability against temperature and chlorine, provides the flexibility to reduce connections.
Wavin Tigris K1 is available in a range of dimensions from 16 to 75mm and has specific adaptors for other systems such as Wavin's Hep2o push-fit plumbing system and copper. For a free sample, visit www.tigrisk1.co.uk