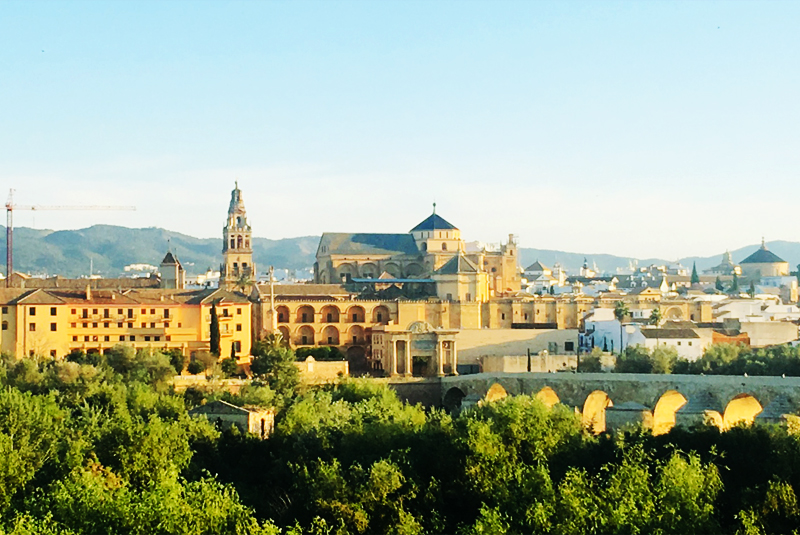 Statistically the hottest place in Europe, Córdoba seems a fitting place for Conex Bänninger to house one of its primary manufacturing and production facilities. PHPI reports back and finds out why the company, now celebrating its 110th anniversary, believes press-fit jointing is the future.
Home to The Mezquita – a religious landmark that houses a Cathedral within a Mosque – and of the highest average summer temperatures in Spain and Europe, Córdoba certainly oozes typical Andalusian culture. Also situated within this heat (a little ironically, some may say) and just outside of the historic city walls, sits Conex Bänninger's state-of-the-art production facilities.
Established in 1975 due to the plethora of copper mines found in the region, the factory has received significant investment since this time, with 85% of its processes now fully automated. This allows production of between 40-60 tonnes of raw material a day – a vast increase from where the business began 110 years ago.
The two halves of the Conex Bänninger story begin in Birmingham and Giessen respectively, finally coming together some 96 years after Carl Bänninger set up his iron foundry in Germany. The parallels between the two in that time, though are clear – with both being in the vanguard of product innovation. Since their merger under the IBP Group umbrella in 1994, that approach has continued apace… even more so since IBP's acquisition by IDD Group in 2011.
The list of product development firsts is considerable: copper-based >B< profile press fittings for heating and plumbing applications; copper iron fittings for high pressure ACR; >B< profile press fittings for ACR; and so it goes on. With 110 years of expertise and 22 billion fittings installed worldwide, it would be easy to focus on past triumphs – but this is very much a forward-looking company.
So, what's next?
Most installers will be familiar with the Cuprofit range, but this has now been relaunched as >B< Sonic to bring it in line with other products in the manufacturer's portfolio that carry the >B< marque.
The flame-free copper push-fit plumbing system, first introduced in 1998, is designed to offer significant time savings, while providing a secure, leak-proof joint. It is also demountable and re-usable. Technical advances have enabled the fittings to be modified and simplified, while maintaining the quality of fit.
The company has also extended its >B< MaxiPro product range, designed for air conditioning and refrigeration applications, as demand for the flame-free press system continues to grow.
The new fittings include three types of long coupler, copper flare joints available with brass and stainless steel nuts, a range of copper flare washers in different sizes, and a suction line P-trap. A 100ml bottle of press fitting lubricant has also been added.
Richard Leigh, Group Deputy Technical Manager, said: "In every market that we have launched >B< MaxiPro, demand has been strong and continues to grow. Every week we are training more engineers who see the benefits of using this innovative product as a quicker-to-fit, reliable alternative to traditional brazing."
Flame-free
Speaking of the benefits to installers for turning to flame-free press fittings from more traditional soldering, Dan Wild, Business Unit Director for UK and Ireland, said: "While there are those who still consider press fittings as new, in reality the system has been around for a long time. Conex Bänninger first began development of copper alloy press fittings in the 1980s and we introduced the >B< Press range 20 years ago.
"It's true that some installers who have grown up with brazing as the pipework jointing method continue to favour that system, but we find that once we demonstrate the advantages of flame-free press the overwhelming majority are converted.
"Those benefits, plus advances in the technology, have made it suitable for sectors other than heating and plumbing. Until relatively recently the higher pressures required in air conditioning and refrigeration meant brazing was the only option but that changed when we developed >B< MaxiPro, which can handle up to 48 bar, and it is making inroads into this market.
"Alongside the fact no hot works permit is needed, that it is safer than brazing and installers can work more easily in confined spaces, perhaps the biggest advantage of press is the certainty it offers when planning an installation. Once initial preparation is done, it takes just five seconds to complete a joint, and that is repeatable time and again. It means contractors can plan with greater confidence, whereas brazing is slower and harder to predict.
"An initial outlay on a press tool and jaws is required, but the cost is recovered relatively quickly because of the increase in productivity."