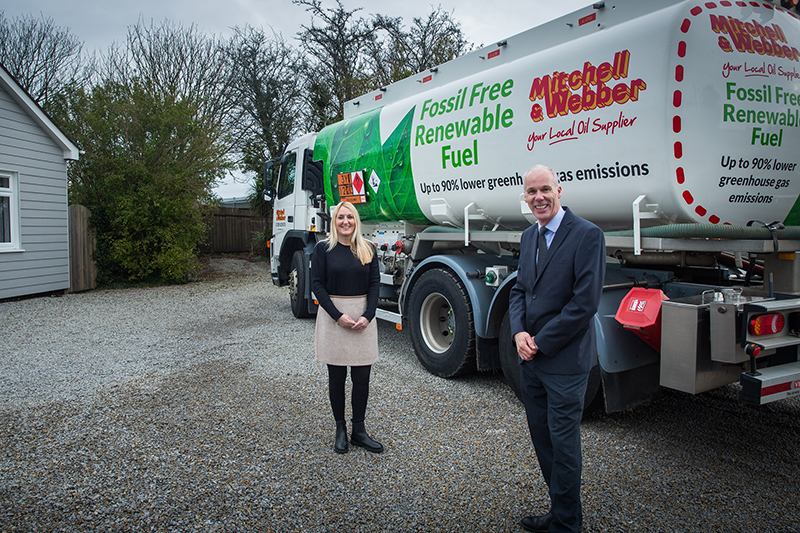 UK HVO trials signal a major advance for off-grid heat decarbonisation, says OFTEC CEO Paul Rose.
A major step forward has been made in the development of a renewable replacement for heating oil, with the start of new UK field trials using the sustainably certified fuel, Hydrotreated Vegetable Oil (HVO).
The trials, coordinated by OFTEC and fellow trade association the UK and Ireland Fuel Distributors Association (UKIFDA), are underway at more than a dozen sites across the country replicating a range of real-world settings and conditions. Further sites are expected to join in the coming months, leading to an expansive trial within the year.
The first stage has gone without a hitch and initial results are highly encouraging. The near drop-in replacement renewable fuel is working very well across a variety of appliances and settings with no issues reported.
HVO pioneer
The first UK home to pioneer HVO, which is produced from waste materials and has International Sustainability and Carbon Certification (ISCC), was a property in Redruth, Cornwall, supplied by UKIFDA member, South West liquid fuels distributor Mitchell & Webber.
Switching the bungalow from heating oil to the new fossil-free HVO supply involved making some straightforward changes to the boiler. These adjustments are relatively inexpensive at no more than £500, especially compared to the thousands of pounds it currently costs to install a completely new renewable heating technology. We're simply changing the fuel instead of the whole appliance.
Crucially, OFTEC modelling shows that switching oil heated properties to HVO would save significantly more carbon emissions in the short to medium term than transitioning these homes to heat pumps or biomass boilers.
Financial considerations
Cost is a crucial consideration for consumers switching to low carbon heating and this is underlined by a recent study, conducted by Opinium on behalf of OFTEC, which canvassed the views of more than 1,000 rural homeowners across the UK.
The survey found that 55% of respondents would not pay more than £2,500 for a new green heating system. This includes a third who would not be prepared to spend any money at all, suggesting that even with the help of the newly introduced Green Homes Grants and the proposed Clean Heat Grants from 2022, existing solutions such as heat pumps and biomass boilers will remain financially out of reach for the majority of consumers.
With 65% of oil heated homes currently in the poorest EPC bands E-G, and in need of energy efficiency improvements costing on average £12,000 to £18,000 respectively per property, the need to minimise costs for homeowners is clear. This echoes the recommendation made by the UK Citizen Climate Assembly that the transition to net zero heat must be fair and affordable for all.
Practical solutions
For decarbonisation targets to be met, consumers must have access to affordable, practical to implement solutions otherwise take up of renewable heating options will remain disappointingly low.
Renewable heating fuels such as HVO should be included in the options available for off-grid homes going forward. Industry is pushing this solution with policy makers and influencers at every level – we are committed to making this happen and securing a green future for the UK's 1.5 million oil heated homes.
The HVO trials are providing an opportunity to demonstrate first hand the benefits of this approach to Ministers, MPs and others involved in heat policy development. The results will also be used to inform guidance for technicians on carrying out conversions, with work on this already underway.